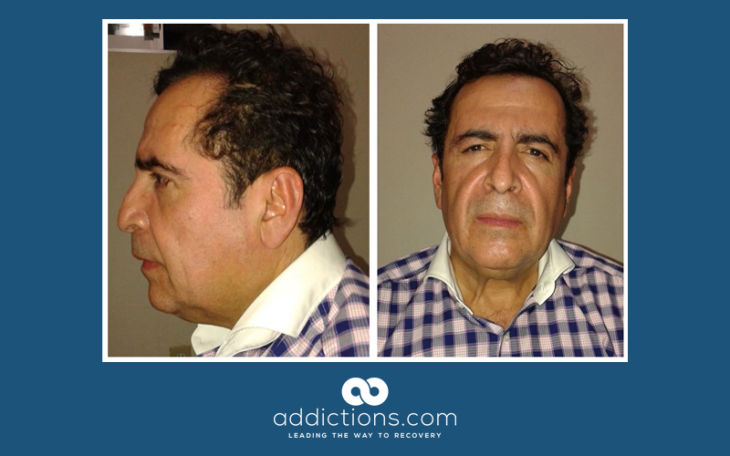 Authorities at Mexico's Federal Prison Number 1 have confirmed that renowned drug lord, Hector Beltran Leyva, has died after suffering a cardiac arrest in his cell.
Hector Beltran Leyva was the boss of the notorious Beltran Leyva drug cartel in Mexico.  The Beltran Leyva drug cartel was a gang of brothers whose bloody war against Joaquin 'El Chapo' Guzman, gained the cartel a reputation for brutality – particularly during revenge attacks against their rivals in the drug trafficking industry.  In addition to drug trafficking, the family was also involved in extortion and human trafficking and, during their reign, they ran a sophisticated network of intelligence which infiltrated security and government forces.
Dubbed 'the H,' Leyva was involved in drug trafficking from a young age, controlling the smuggling of deadly drugs from Mexico into the United States.  Leyva has confirmed boss of the family cartel in 2009 after a deadly shootout with law enforcement resulted in the death of his brother, Marcos Arturo Beltrán Leyva.
Hector Beltran Leyva, along with two of his brothers, was arrested by the Mexican army in 2014 and was charged with the supply and smuggling of illegal substances including heroin, cocaine, and methamphetamines.  At the time of his arrest, Leyva was posing as a wealthy businessman and art dealer and was apprehended while dining with wealthy business associates in San Miguel de Allende.  Authorities at the time said that Leyva had abandoned his previously extravagant lifestyle of luxury cars, homes and jewelry in favor of a more low key profile in the hope of evading the attention of the authorities.  Mexican law enforcement was alerted to Leyva's whereabouts after a tip-off from a member of the public inspired by a posted reward of $5m for his capture.    
After his arrest, Leyva was held pending prosecution and, since March 2016, was an inmate at Mexico's Federal Prison Number 1, a maximum security prison in central Altiplano.  Prison officers reported that, on Sunday, the drug lord complained of severe chest pains and he was moved to the prison infirmary.  When he didn't respond to treatment, Leyva was then transported to the nearest hospital where the medical staff was unable to revive him.  A statement from the prison confirmed that officers responded quickly to the situation and that Leyva received all possible medical attention following his cardiac arrest.
Leyva's former rival, "El Chapo" Guzman, is currently awaiting trial on charges of drug trafficking in Brooklyn, USA. Two of Leyva's brothers are also currently awaiting trial on drug charges in Mexico.