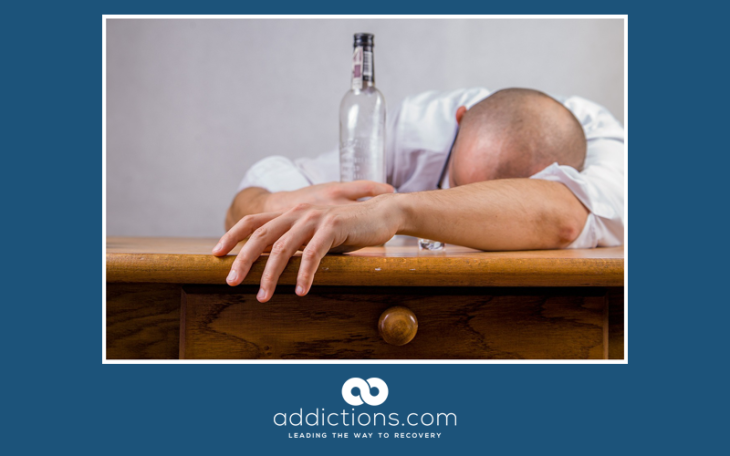 New nationwide guidelines encourage all primary care doctors to check their adult patients' use of alcohol.
Should investigating doctors discover that a patient is likely to be drinking too much for their health, they will offer advice on reducing their use of alcohol.
These guidelines come from the United States Preventative Services Task Force, a panel of expert doctors appointed by the U.S. Department of Health and Human Services through the Agency for Healthcare Research and Quality. They were published in the Journal of the American Medical Association, or JAMA, this week.
Abuse of alcohol is the No. 3 preventable cause of death in the country, according to recent news reports. The task force estimates 88,000 deaths per year in the United States between 2006 and 2010 were attributable to alcohol. Alcohol use by pregnant women is also a top priority for the group, as it says this is one of the most important preventable causes of congenital disabilities.
For several years, as new research rolls out, doctors and other healthcare groups have been lowering their recommendations for how much American adults should drink. Recent studies have confirmed that almost no level of alcohol use improves someone's health. Even small reductions in how much alcohol someone drinks will improve their health, the United Nations World Health Organization says.
These new recommendations are an update of previous guidance the task force issued in 2013.
Admittedly, the task force says that the effects of counseling by doctors on reducing alcohol consumption are "moderate." Right now, there isn't sufficient evidence, the JAMA paper says, to determine counseling's effects on adolescents screened by their primary care doctors.
Following other guidelines from the National Institute on Alcohol Abuse and Alcoholism, the task force defines "risky" use of alcohol as more than the four drink per day limit for adult men – no more than 14 drinks per week. For women, those suggested limits are three drinks per day and no more than seven in a week. The lower limit also applies to men over 65. A "drink" is counted as 12 ounces of beer, 5 ounces of wine, or 1.5 ounces of hard liquor.
Doctors will still have to use their common sense and professional knowledge in determining whether to evaluate or counsel their patients, the task force said. But it found limited or zero risks from such intervention by physicians. Possible drawbacks it looked at were stigma related to drinking habits, privacy concerns, stress and anxiety for patients being asked about their drinking, and possible damage to the intimacy of the doctor-patient relationship. None seemed serious enough to warrant eliminating the recommendations.
Screening would be done using questions from several exams – the abbreviated Alcohol Use Disorders Test-Consumption (AUDIT-C) and the Single Alcohol Screening Question, or SASQ.
More research is needed, the task force said, in the areas of benefits from modest physician counseling and on any drawbacks of such screening by doctors.