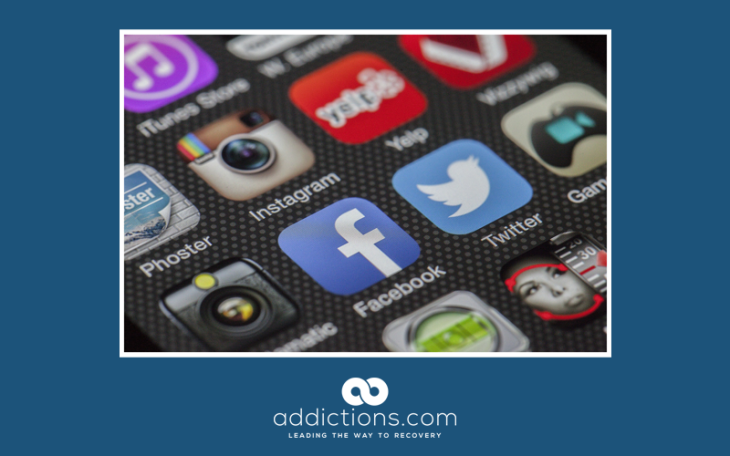 A new University of Pennsylvania study has found that people who spend fewer hours on social media sites like Facebook and Snapchat are less lonely and depressed.
Researchers working on this project studied 143 undergraduate college students for the study, so it isn't statistically overwhelming evidence, but they were able to observe some significant trends.
Dividing the students into two groups, the researchers let one-half use as much social media as they wished, while those in the other group could only use each of three sites 10 minutes per day. Participants were tracked by phone battery and app usage records.
Those who used Facebook and other similar services for just 10 minutes per day per platform reported a noticeable drop in their symptoms of loneliness and depression.
Although it only involved a small group of students, the researchers said they had shown "a clear causal link" between social media usage and unhappiness. They took issue with the purported claims of many social media services, particularly the ubiquitous Facebook, to bring people closer together, saying that instead, such services contribute to loneliness and feelings of isolation and depression.
Students were recruited from the University of Pennsylvania and randomly put into one of the two groups. Researchers looked primarily at three social media programs – Facebook, Instagram, and Snapchat.
The study ran for three weeks. Authors of the work said people who were already more lonely and depressed when they began the study became more so if allowed to use unlimited social media time.
Both the groups reported reduced anxiety over "FOMO," or "fear of missing out," which researchers attributed to the greater self-awareness kindled by actively monitoring their own social media screen time.
Theorizing about the underlying causes of the mood effects, the authors suggested that because people try to portray themselves in a relentlessly sunny and successful way on social media, they increase both their depression and that of their audience. Wanting other people to be jealous of their achievements leads social media users, the authors suggest, to exaggerate how happy they are, which in turn makes them depressed when they realize they can't live up to the fake Facebook persona they have created.
In conclusion, the researchers – Melissa Hunt, Rachel Marx, Courtney Lipson and Jordyn Young of Penn's psychology department – suggested limiting social media use not to a draconian 10 minutes per day total, but rather to 30 minutes, which works out to 10 minutes per each of the three platforms.
This study was published in the Journal of Social and Clinical Psychology.