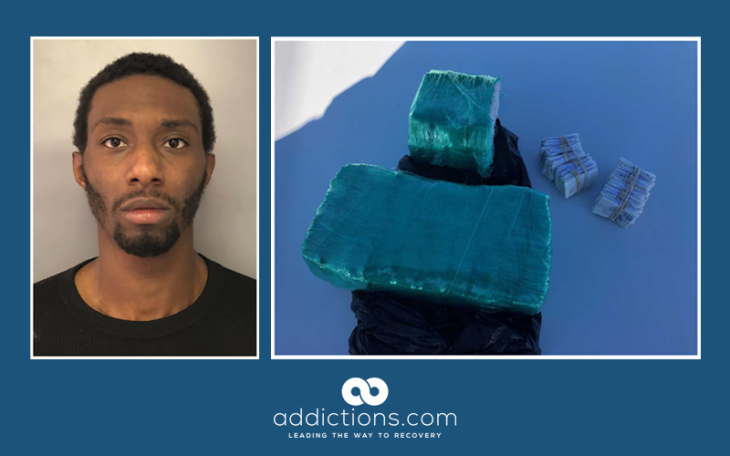 Police in Georgetown, Del., charged a Virginia man with multiple drug offenses after they pulled his car over Sunday morning and found 1,500 bags of heroin inside.
When police pulled over Tyrice Thomas, age 26, on Nov. 11 about 10:30 in the morning for a traffic infraction, they smelled an odor of marijuana coming from his vehicle. They used this as probable cause to search his car.
In the car's glove compartment, officers found six grams of marijuana. But in the back seat was a bag that held 150 bundles of bagged heroin – 10 bags in each bundle – making 1,500 bags of the drug.
Besides being charged with possession of marijuana and drug equipment, Thomas, who is from Virginia Beach, was charged with Tier 5 level of possession of a controlled substance. Tier 5 is the most serious charge, as it indicates a large number of drugs.
Authorities also charged Thomas with possession with the intent to deliver a controlled substance, a drug distribution charge.
After being arraigned at the local Justice of the Peace Court, Thomas was freed on an unsecured bail of $40,200.
Officers pulled Thomas over driving southbound on South Dupont Boulevard near Shortly Road, ironically not far from the Troop 4 headquarters of the Delaware State Police and just up the road from the Justice of the Peace Court where he was later accused. The Sussex Correctional Institution is a quarter mile down Dupont Boulevard.
Georgetown, which is the seat of Delaware's Sussex County, has a population of about 7,200. It's considered part of the larger metropolitan area centered on nearby Salisbury, Md. There are about 374,000 people in the larger metro area.
Sussex County, with about 220,000 people, is the southernmost of Delaware's counties. Many police forces in the county have had to change their tactics as the nationwide opioid epidemic has hit small Delaware towns particularly hard. Some drug dealers prefer to use small towns in isolated areas as distribution hubs since they feel there are fewer police resources available in such places.