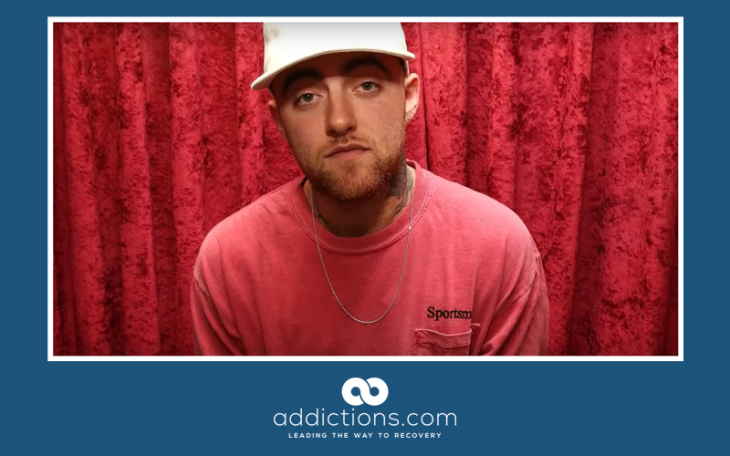 Malcolm James McCormick, a 26-year-old rap music singer, and producer, also known as Mac Miller, died from a toxic combination of fentanyl, cocaine, and alcohol in September, an autopsy found.
Miller's initial autopsy, immediately after his Sept. 7 death at his home in Studio City, Los Angeles, Calif., didn't reveal a cause of death. But later toxicology reports led the Los Angeles coroner to declare his death an accidental overdose of drugs and alcohol.
Born in Pittsburgh, Pa., in January 1992, Miller released his first album, "Blue Slide Park," in late 2011. It topped popularity charts and brought sudden fame to Miller. Two years later he set up his record label, REMember Music.
Fentanyl, a synthetic opioid often prescribed as a painkiller, is, in its purest form up to 50 or 100 times stronger than heroin or morphine. A widely abused drug, it has fuelled the ongoing epidemic of drug deaths in the United States because of its potency – it can kill even in minute amounts, and is a danger to police officers, firefighters, ambulance personnel and drug detection dogs that come into contact with it.
Other notable musicians, including Prince and Tom Petty, were killed by overdoses of fentanyl and other drugs in what was described as accidents. Prince died in 2016 and Petty the following year.
Like other music stars, Miller had been quite candid about his struggles with stress and drugs. He had previously been charged with driving under the influence and hit and run after crashing his car into a power pole and leaving the scene of the accident. He had publicly described being addicted to a combination of drugs known as "purple dank" – promethazine and codeine.
Early in his life, Miller made hip-hop mixtapes in his Point Breeze neighborhood of Pittsburgh – he began rapping at about age 14 – under various pseudonyms such as "EZ Mac" and "Delusional Thomas." He performed with a rap group called "The Ill Spoken" and eventually signed a contract with the label Rostrum Records.
Later, not long before he died, Miller signed a deal with Warner Bros.