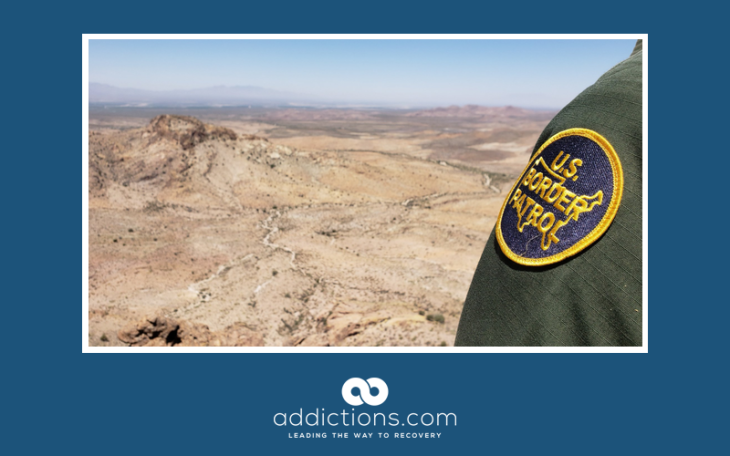 A United States Border Patrol agent was arrested by the Federal Bureau of Investigation and charged with firearms violations and smuggling 90 pounds of cocaine across the border between Arizona and Mexico.
Ramon Antonio Monreal-Rodriguez, age 32, who had worked a decade at the Border Patrol, was first arrested Sept. 25 on firearms charges. Later, on Oct. 23, the FBI arrested him on separate drug offenses, saying he was paid $66,000 in cash from drug smugglers. The traffickers paid Monreal-Rodriguez, authorities say, for carrying 90 pounds of cocaine. They also paid him in drugs, giving him six pounds of narcotics as part of the arrangement.
On night shifts for the Border Patrol, reports say, Monreal-Rodriguez used his authority as an agent to carry drugs across the border at the San Miguel Gate crossing, which is in land used by the Tohono O'odham tribe. Monreal-Rodriguez was based at the Three Points, Ariz., Border Patrol unit.
While ostensibly out sick from work on Sept. 17, the authorities charge, Monreal-Rodriguez met a drug connection in Tucson and got a large amount of cash to exchange later for drugs at the border. On his next shift, he paid $333,410 for 90 pounds of cocaine in a dry streambed near the crossing.
He kept the cocaine in a Border Patrol vehicle all night, according to the charges, then handed them over to another smuggler.
Later, when he was paid another $336,000, Monreal-Rodriguez divided that money up into $5,000 packages that were easier to smuggle back into Mexico.
The firearms charges against the agent came from a separate investigation that found he allegedly hired two men to assist him with an illegal gun purchase in Tucson.
Authorities argue that Monreal-Rodriguez has an extensive criminal history and that he has also used his power as a Border Patrol agent to set up a beating of a prison officer whom he thought was dating his ex-girlfriend. And, prosecutors say, he also tried to use his drug lord connections to arrange an attack on that ex-girlfriend.
When searching Monreal-Rodriguez' home, police found $66,000 in cash and an electronic cash counting machine.
Monreal-Rodriguez is due in court again Nov. 6.