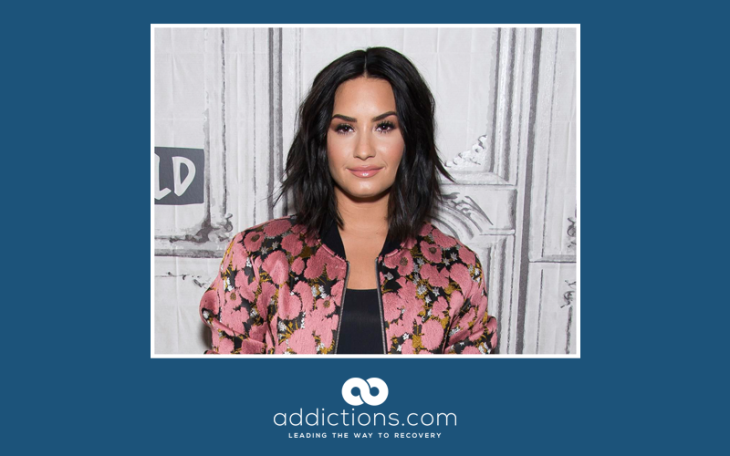 Dianna De La Garza, the mother of singer Demi Lovato, said her daughter has reached the 90-day sobriety mark after an overdose earlier this year.
De La Garza made the announcement while a guest on a podcast – "Conversations with Maria Menounos."
Lovato, who is 26 years old, relapsed from her drug recovery last summer and was ultimately hospitalized.
Her mother said on the podcast that she didn't know what could've been the tipping point that pushed Lovato into a relapse in July. Several members of the singer's extended family died or were put into nursing home care, De La Garza said, which could've increased the stress on Lovato.
However, De La Garza cautioned that the underlying factors that drive addiction and relapse aren't well understood at all.
Earlier in October, Lovato's sister, Madison De La Garza, disclosed in an interview that Lovato had surpassed sixty days' sobriety and was working hard.
Lovato, who has released half a dozen albums during her career, has also worked as an actor, appearing in several Disney Channel programs. She has revealed in the past that she struggled with depression and that she was bullied and consequently harmed herself at times while growing up. Lovato has also suffered eating disorders and has spoken up publicly in support of other people afflicted by them.
Her father, with whom she had a difficult relationship growing up, died of cancer in 2013.
The July 2018 overdose that sent her to Los Angeles' Cedars-Sinai Medical Center was from opioid drugs. Lovato has said that during her career she's relapsed several times and has suffered nearly fatal overdoses more than once. Her drug use, she acknowledged, began interfering with her singing career nearly a decade ago.
In that July incident, Lovato was treated with the anti-overdose medication naloxone after collapsing.
In 2013 she revealed publicly that she'd been staying in a sober-living facility as a way to help keep away from drugs.