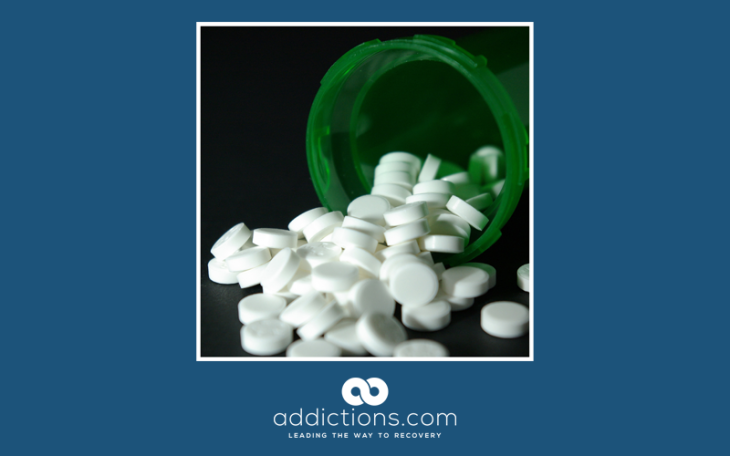 Overdoses from both fentanyl and misused prescription drugs are continuing to rise in San Diego.
As in many parts of the United States, a decrease in doctors' prescriptions for powerful opioid painkillers has been offset by a boost in the easy availability of much more potent synthetic opioids like fentanyl.
Fentanyl can be 50 or 100 times more powerful than heroin, so potent in fact that it is a danger to drug-sniffing dogs that inhale it or to police or emergency personnel who touch it.
In 2017, there were 273 deaths in San Diego County from misused prescription drug overdoses – that's up by 20 deaths, or 8 percent, from the previous year. The sprawling county on the border with Mexico has about 3.3 million people.
Meanwhile, 84 people died from fentanyl overdoses in San Diego County in 2017 – that's more than double the number who died in 2016.
Adding to the confusion is the fact that drug smuggling operations now often disguise powerful, laboratory-made fentanyl in pressed blue pills that look like oxycodone, leading to possible confusion when addicts or other people take what they think is a lower dose pain pill.
Other times dealers mix strong fentanyl powder in with cocaine, which can then easily kill people seeking a high from that drug.
San Diego County's ports and its border with Mexico are tempting points of entry for drug smugglers, and the amount of illegal fentanyl seized by authorities has been rising with demand. Last year authorities confiscated 542 kilograms of fentanyl being smuggled in – that's up 143 percent from the previous year.
Much of the fentanyl coming into the Golden State arrives from laboratories in China, authorities say.
Heroin, which has also grown in popularity as pain pill prescriptions have become harder to get, is also arriving in California in vast amounts. Border agents confiscated 933 kilos of it in 2017, up from 591 kilograms in 2016.