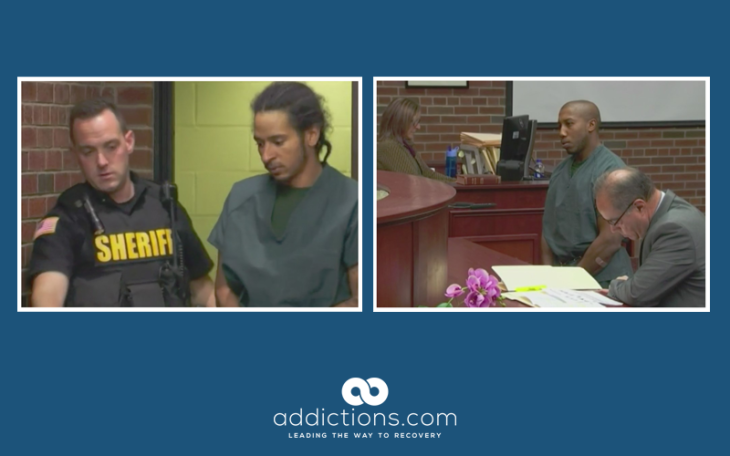 Authorities made a total of 205 felony charges against 30 people accused of running a cocaine ring in the region of Albany, N.Y.
Two of the ring's leaders were named as Tremel "Skinny" Rosario and Matthew "J" Malu, men who had been convicted in the past for participation in a violent drug war in the town of Massena, on the New York side of the Canadian border.
These indictments publicized on Tuesday, Oct. 23, charge Rosario and Malu as well as 28 other people with distributing heroin, cocaine and prescription medications in Albany, Schenectady, Saratoga, Warren and Washington counties starting in August 2017.
Barbara Underwood, New York's attorney general, said this particular smuggling and sales operation brought large quantities of drugs into the area around New York's capital.
Malu and Rosario were caught using wiretaps, Underwood's office said. The investigation, which lasted 13 months, collected evidence that they distributed cocaine, heroin and other drugs to lower level dealers who then sold them on in Albany and nearby areas.
Charges against the 30 people named in the indictments included felony criminal drug sales, possession of controlled substances and conspiracy. The indictments were unsealed Tuesday in Saratoga County Supreme Court.
Underwood's office didn't give details on whether police found and confiscated any weapons, money or drugs in this operation.
Rosario and Malu got out of prison and seemed to have immediately gone back to their former criminal businesses dealing hard drugs. Malu, age 30, got out in February 2017 and was already back in operation, according to authorities, when this investigation started six months later. Rosario, who is 36, was sentenced in 2014 to 65 months in prison for overseeing drug shipments from New York City up to Massena on the Canadian border.
Between 2012 and 2013 Malu's operation feuded violently with another drug dealing operation in Massena, a town of 12, 000 people on the St. Lawrence River.