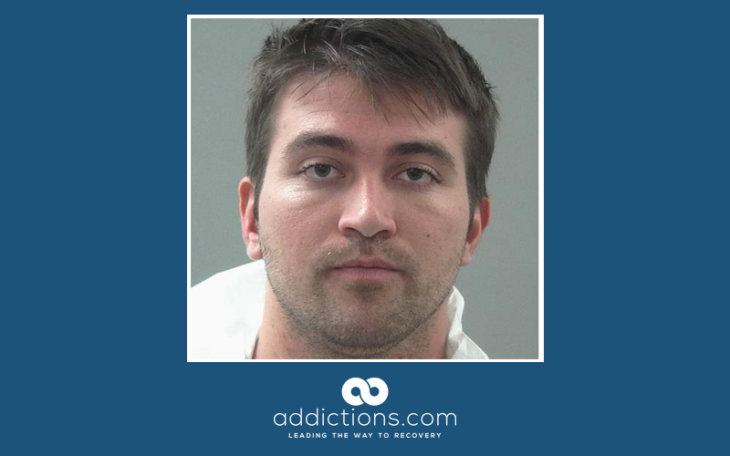 A man in custody for the last two years over opioid drug smuggling and distribution charges in Utah now faces another charge related to the overdose death of someone who took his pills.
Aaron Michael Shamo, 28, already faces life in prison over charges he ran a complex drug importation and redistribution ring in Salt Lake City. Authorities allege that Shamo oversaw an operation that bought fentanyl and alprazolam (a tranquilizer aimed at people suffering anxiety attacks) from illegal laboratories in China. Those drugs, once received in the United States, were used by Shamo and others to manufacture fake tablets of oxycodone in Shamo's basement. Those drugs were then sold illegally online using black market sites on the dark web.
According to authorities, Shamo's operation sold and distributed more than 800,000 of these illegal pills. The scam pulled in as much as $2.8 million in one year, authorities said.
On Oct. 18, a grand jury added a new indictment to the dozen charges Shamo already faces. The grand jury agreed that there was evidence to link Shamo's operation to the overdose death in 2016 of a person identified only as R.K. in court documents. R.K. died June 13, 2016, prosecutors said, after buying drugs from Shamo's sites. Because Shamo's operation labeled the powerful drug fentanyl as the less-potent oxycodone, people may have not known exactly what they were taking, prosecutors said. This type of confusion can easily lead to overdoses.
This new indictment adds one count to the charges Shamo faces – aiding and abetting the distribution of a controlled substance resulting in death.
This new charge would add another life sentence to the life sentence Shamo already faces if convicted. His attorney, Greg Skordas, said in local news reports that the indictment was "discouraging" for his client. Skordas also told some reporters the new charges were "unjustified," both because his client has been cooperative and because there's no clear way prosecutors can connect R.K.'s death directly to Shamo.
According to reports, authorities had at one point been investigating up to 28 deaths that could be linked back to Shamo's drug distribution operation.
Five other people involved in the operation have already pleaded guilty to various charges. On Oct. 17, Drew Crandall, 32 and a native of Australia, pleaded guilty to conspiracy to distribute both alprazolam and fentanyl as well as to money laundering. He implicated Shamo as part of his deal with prosecutors. Crandall will go to prison for about a decade.
On Jan. 22 a jury trial for Shamo is scheduled to begin.