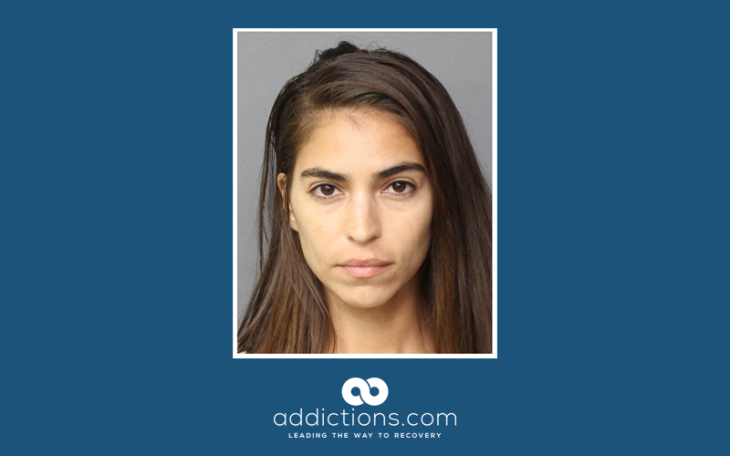 Antonella Barba, a former contestant on the singing show "American Idol," has been arrested in Virginia on heroin charges.
Barba, a resident of Los Angeles but a native of New Jersey, was arrested Thursday, Oct. 11, in Norfolk, Va., and charged with allegedly selling or intending to sell more than 100 grams of heroin.
She competed in the sixth season of "American Idol" in 2007 and made it through to the final 16 contestants on the show. Jordin Sparks went on to win the show that season.
The singer went back to college after her performance on the show and completed a degree in architecture. Publicly, she said she was still singing and working on an album. She told reporters that even two years after her appearance on the popular show, people still sometimes recognized her on the street.
She had a limited television career, too, appearing on an episode of the show "Fear Factor" in 2012 and a performance on "Jimmy Kimmel Live!" this year, where she sang beside multiple former "American Idol" singers.
In the past, Barba had been charged over alleged shoplifting in New York.
A lawyer, Eric Korslund, who does criminal defense work in Norfolk, said in some news reports that he represented Barba. He described her arrest as coming after a couple of traffic stops in a rented vehicle, during the second of which a sniffer dog found the heroin in the car.
Barba, 31, claims not to have known the drugs were in the vehicle, Korslund said.
During a video arraignment on Monday, Barba told the court she wanted to hire Korslund to defend her against the charges – a "counsel determination" hearing is set for Oct. 22. Officials denied bail and Barba remains in jail. One reason she may not have been released, Korslund said, was that she's not from Norfolk and has no connections there.
She also has a charge of marijuana possession in Kansas, according to documents presented in court.
Korslund said the reason Barba was in Norfolk was that she was using an app that helps people find cheap airplane flights via plane layovers. She was, he said, on her way to Miami for a song recording session.