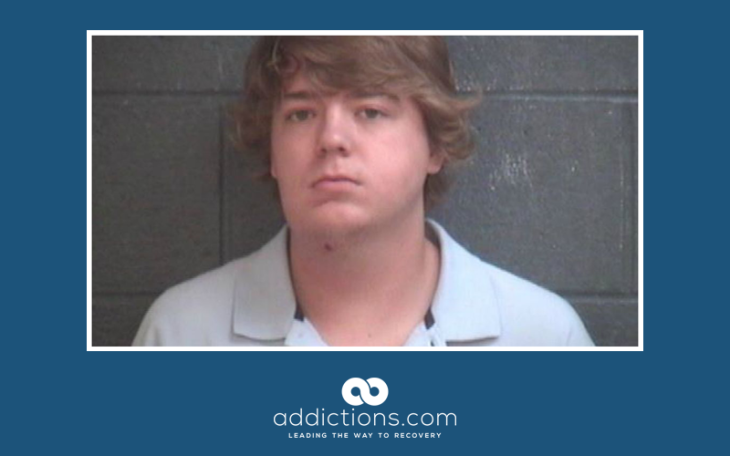 A Raleigh, N.C., man has been charged after a suspected drunk driving crash that killed a mother and critically injured her two-year-old son.
The crash, in Surf City, up the coast from Wilmington, took place about 9:30 Saturday morning, police said.
Travis Luckinbill, the 20-year-old driver, was eastbound on North Carolina State Highway 50 in a Jeep Wrangler. He veered across the center line of the highway and hit the Toyota Prius driven by Robin Blakenship head-on. Blakenship, of Sneads Ferry, near Camp Lejeune, was heading west on the highway with her son in the back of the car.
Luckinbill also had a passenger in his Jeep – both of them were taken to nearby New Hanover Regional Medical Center in Wilmington. The critically injured child in Blakenship's car was also taken to the same medical center with critical injuries.
When Luckinbill was discharged from the hospital on Monday, police arrested him and charged him with multiple offenses. Charges included felony death by motor vehicle, felony serious injury by motor vehicle, driving while impaired, careless and reckless driving, open container of malt beverage, driving after consuming an impairing substance by person less than 21 years of age, driving left of the center line of the road, having a fake ID, possession of the schedule I drug MDMA, possession of wine by a 19 or 20-year-old, possession of marijuana and two counts of possession of drug paraphernalia.
He has been booked into the Pender County Jail in Burgaw, and is being held on a bond of $100,000.
An investigation is being conducted by the North Carolina State Highway Patrol, the Surf City Police Department, Alcohol Law Enforcement, and the local district attorney's office.
Luckinbill was also found to be in possession of Xanax and Adderall after the collision, according to police charges against him.