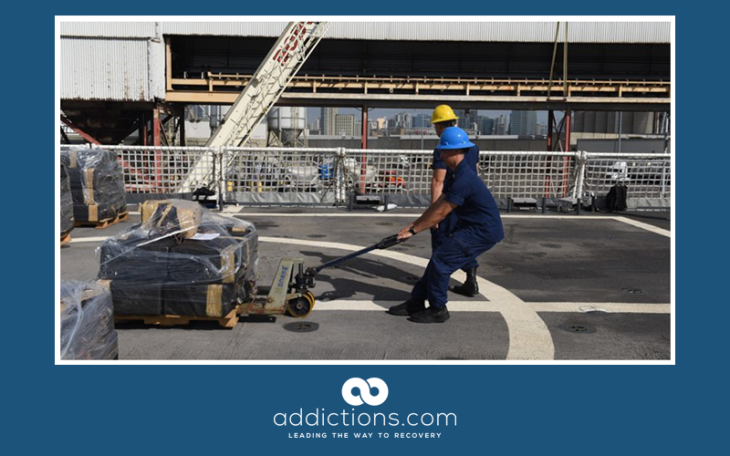 A United States Coast Guard cutter pulled up to the dock in San Diego this week and unloaded more than 11 tons of cocaine seized from smugglers.
The 418-foot USCGC Stratton confiscated the 22,000 pounds of cocaine in less than a month, patrolling in international waters in the eastern Pacific Ocean from late August through the middle of September.
Bales of drugs were seized from eight ships during that period when the Stratton intercepted them off the Mexican and Central American coasts. Two other Coast Guard cutters, the Seneca and Active, also participated in the operations against smugglers.
The skipper of the Stratton, Capt. Craig Wieschhorster, described the operations as a way "to disrupt and dismantle" drug trafficking networks and gangs. He said the seizures deprived smuggling organizations of hundreds of millions of dollars and reduce the power of cartels and other criminal groups that undermine governments and stability in Mexico and Central America. The anarchy spawned by such criminal enterprises helps drive illegal immigration to the United States.
Capt. Wieschhorster also said this operation kept the seized drugs off the streets of the United States, where they were bound, and thereby helped reduce the ongoing overdose epidemic in the country.
Based out of "Coast Guard Island" near Alameda, Calif., the Stratton was commissioned by U.S. First Lady Michelle Obama in 2012.
The cutter stopped six of the eight smuggling vessels during the late-August to mid-September tour, while the Seneca and the Active each stopped one vessel.
This wasn't the first big seizure by the Stratton. In the summer of 2015, the cutter intercepted a "semi-submersible" improvised underwater smuggling craft loaded with 16,000 pounds of cocaine. As Coast Guard personnel loaded the confiscated cocaine aboard the Stratton, the homemade submarine sank. About 12,000 pounds of the 16,000 were successfully transferred and thought to be worth about $181 million.