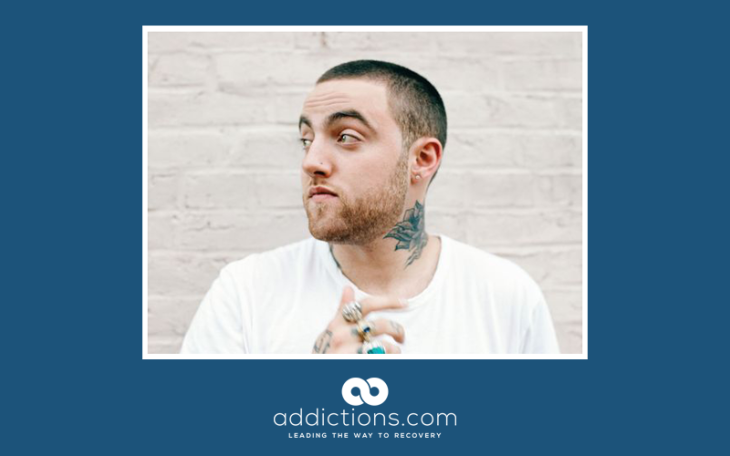 Although authorities say it is likely that rapper and music producer Mac Miller died of some sort of drug overdose last week, they won't be sure until toxicology tests are completed.
Mac Miller, whose actual name was Malcolm James McCormick, died Sept. 7 at home in the Studio City neighborhood of Los Angeles. Paramedics responding to a 911 call found McCormick dead in his bedroom when they arrived. He was 26 years old and had talked openly in the past about his struggles with addiction.
The friend of McCormick's who phoned for the ambulance told authorities that he seemed to have experienced a heart attack before he died, which would be consistent with a drug overdose. Though the Los Angeles County Coroner's Bureau performed an autopsy on McCormick's body, further testing will be required to determine his exact cause of death. Those toxicology laboratory tests, which look for drugs or medication in a person's blood, can take six weeks or more to complete.
In May, not long after breaking up with singer Ariana Grande, whom he'd dated nearly two years, McCormick crashed his Mercedes SUV into a pole and ran away from the accident with two passengers. He was arrested later after cops ran his abandoned car's license plate and charged with driving under the influence.
Like many musicians, McCormick said he took drugs particularly to cope with the stress of going on tour. In 2012 he said he took cough syrup containing codeine and promethazine, nicknamed "lean" or "purple drank," to help handle stress while on the performance circuit.
But it wasn't just touring – McCormick had long been taking drugs. He said in one interview that he'd started taking drugs at age 10. His drug abuse contributed to his breakup with Grande, according to news reports. Just last month he said in a Rolling Stone interview that he did drugs but was not a drug addict.
McCormick had tried to get clean during the filming of a reality television show, "Mac Miller and the Most Dope Family."
In early 2011 he'd been busted in New York for marijuana possession.
The rapper, born in Pittsburgh Jan. 19, 1992, was best known for songs like "Donald Trump," "Wear My Hat," "Programs," and "Self Care." His then-girlfriend Ariana Grande performed with him on the single "My Favorite Part" in 2016.
McCormick started rapping when he was 14 years old, and gained notoriety releasing mixtapes under the name "EZ Mac."