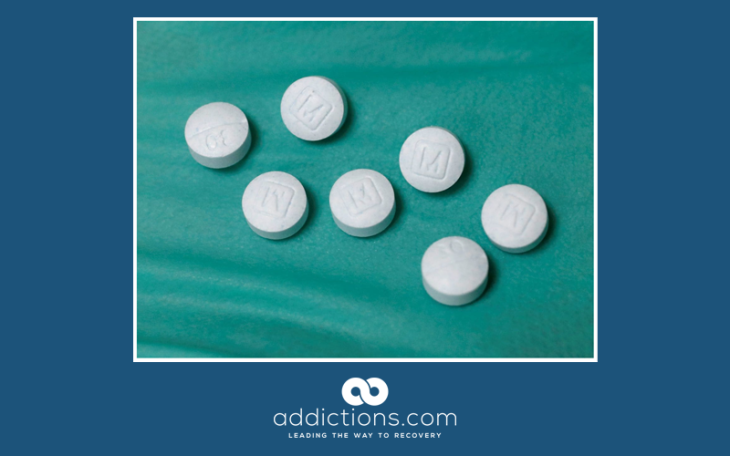 In a sign of how prevalent prescription opioids became during the heights of the ongoing overdose epidemic, a new analysis of state data shows that as many as a quarter of adults who sought treatment for sprained ankles were prescribed opioids at the emergency room.
Researchers looked at data from insurance claims covering the years 2011 to 2015 to determine any patterns in opioid painkiller prescriptions in the United States during that period.
After studying 30,832 claims, the researchers, who published their work July 24 in the academic journal Annals of Emergency Medicine, found widely varying rates of opioid prescriptions for sprained ankles.
In Arkansas, for example, as many as 40 percent of those with ankle sprains got opioids, while in North Dakota just under 3 percent did.
Data from the U.S. Centers for Disease Control and Prevention used in this study – led by Kit Delgado, an assistant professor of emergency medicine and colleague Jeanmarie Perrone – covered a period before U.S. authorities cracked down on such widespread use of these painkillers, which carry a significant risk of addiction.
Just over a quarter – 25.1 percent – of all the patients studied got opioid painkillers for their sprained ankles.
Normally, a minor injury like a sprained ankle would be treated with ice, rest and anti-inflammatory medicines or painkillers that don't endanger patients with the possibility of addiction. Unlike back injuries, sprained ankles don't tend to persist for a long time and don't, therefore, require sustained supplies of painkillers. That made these sprains a good injury to study to understand possible routes to opioid dependence.
Researchers wanted to know whether prescriptions for opioids for such a short-term injury would lead to a greater likelihood of longer-term opioid use. They looked at how many patients who got an initial opioid painkiller prescription went on to refill it four times or more in the next three months.
The initial amount in a patient's prescription seemed to affect future dependency – about 5 percent of those who got 30 tablets of 5 mg oxycodone continued to fill their prescriptions for a long time. Just 1 percent of those who initially were prescribed 10 or fewer pills showed evidence of prolonged use.
States, where emergency rooms prescribed more than average amounts of opioids, were Alabama, Arizona, Arkansas, Georgia, Kansas, North Carolina, Oklahoma, Tennessee and Texas.