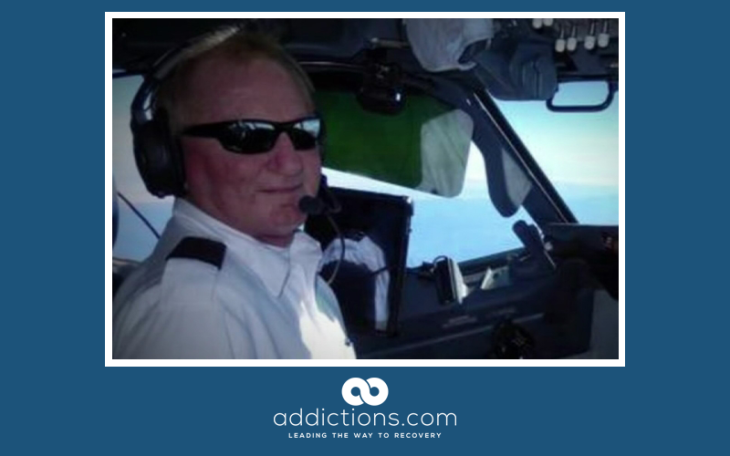 Pilot David Hans Arntson was sent to prison for a year and one day for flying an Alaska Airlines jet four years ago while drunk.
Arntson, 63, from Newport Beach, Calif., was sentenced July 25 after having pleaded guilty in February to one of the multiple charges against him. The plea deal he made with prosecutors also required him to admit flying for most of his twenty-year airline career while being an alcoholic.
The former pilot pled guilty to operating a common carrier while under the influence. The maximum possible sentence for the crime was fifteen years, followed by three years of supervised release and as much as a $250,000 fine.
This conviction stems from two legs on June 20, 2014, from San Diego to Portland, Ore. with 160 passengers, and then from Portland back to Southern California. When he landed the plane, which then had 80 people aboard, at John Wayne Airport in Santa Ana, Arntson was randomly given a drug and alcohol test by the airline. Breathalyzer results – he was tested twice, 15 minutes apart – showed Arntson well over the legal limit for pilots of 0.04 percent blood alcohol. He blew 0.134 percent on one test and 0.142 percent on the second.
At the time, Arntson said he hadn't drunk any alcohol that day, seems to say the test results were inaccurate. He went on, according to his plea agreement, to drive his car home from the airport, even though he knew based on those breathalyzer tests that he was too impaired to operate a vehicle legally.
Later that night, perhaps still confused by the tests, Arntson drove to a hospital and had a direct blood draw alcohol test, which also confirmed he was over the legal limit to fly.
When first interviewed by investigators in October, Arntson lied about several things, including the results of the blood draw test at the hospital – he told officers he wasn't successful in getting a blood alcohol test that night. He also falsely told them he was merely a "social drinker" who had never had issues with alcoholism.
Alaska Airlines parent Alaska Air Group, based in SeaTac, Wash., took Arntson off flight status after the breathalyzer results. Later, he retired from the company, citing health reasons.
The U.S. district judge, in this case, Cormac Carney, also required Arntson to pay a $10,000 fine as part of this deal.
U.S. Attorney Nicola Hanna and Assistant U.S. Attorney Lawrence Middleton prosecuted the case for the Central District of California.
Alcohol abuse by pilots has been a concern in the industry for many decades, although the first arrest for drunk flying of a commercial carrier pilot – Lyle Prouse, who wrote his story, "Grounded" for publication in the Alcoholics Anonymous Big Book – took place only in 1990. Prouse's work in rehab and through AA enabled him to fly again eventually and to retire as an airline captain.