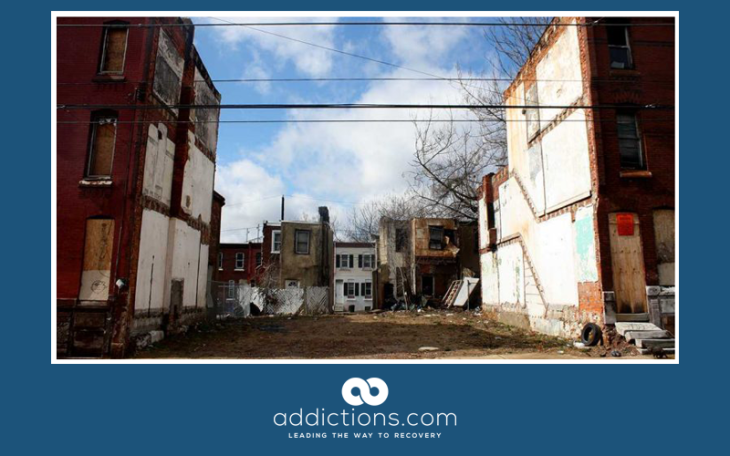 Improving the environmental conditions, particularly the amount of green space, in urban neighborhoods can significantly improve the mental health of people living there, according to a new study.
This study, which took place in Philadelphia, Pa., looked at 442 people living in areas with 110 vacant lots. The residents were divided into three groups and observed and questioned after the lots in their particular are were or were not cleaned up and improved.
Workers "greened" up vacant lots in some areas by clearing away garbage, landscaping the dirt, putting in new grass and a few trees, and putting in some small wooden fences around the lots. They continued to clean up and repair the lots every month, mowing the grass when needed.
The control group did not get the improvements to the lots in their neighborhoods.
This study took place between Oct. 1, 2011, and Nov. 30, 2014. Participants were studied for a further 18 months after the changes to their neighborhood.
Researchers on the project came from the University of Pennsylvania and from Rutgers University in Newark, N.J., as well as from Columbia University in New York. They found, according to results published Friday in the journal JAMA Network Open, that people living near the "greened" lots reported significantly improved mental health and fewer feelings of depression when compared with the control group.
The authors concluded that ugly and uncared for vacant spaces in poor neighborhoods may significantly decrease the mood and mental health of people living there, and might contribute to keeping people in those areas from achieving as much as people living in tidier areas.
Researchers used self-reported mental health indicators via the Kessler-6 Psychological Distress Scale and similar surveys.
One-third of the vacant lots got the maximum improvement, including new grass and landscaping, while one third just got cleaned of garbage. The final third got no improvement at all.
People who lived in the poorest neighborhoods (194 participants had a family income below $25,000 per year) reported significantly lower feelings of depression and worthlessness after their areas were cleaned up, according to the study.
Mental health problems and mental illness affect a significant number of people in the United States – about 1 in 5 adults, according to the study's authors. Some 16 million Americans suffer a mental health episode every year.
Changing ugly and unsafe urban environments could be a helpful adjunct to improved mental health diagnosis and treatment in the United States, the authors concluded.