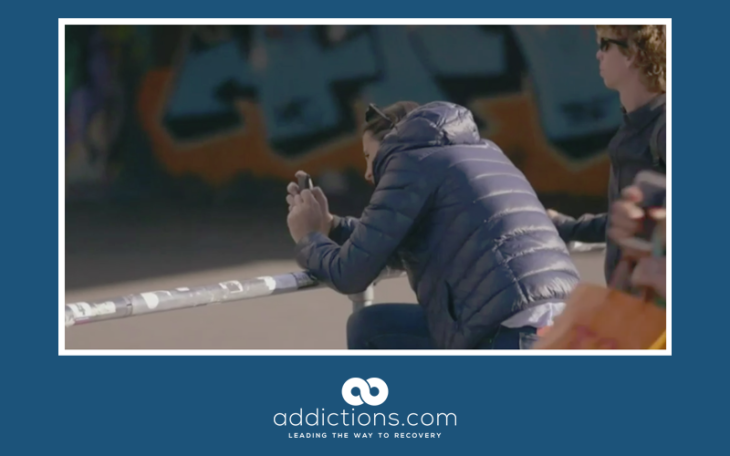 An upcoming BBC documentary on social media says sites like Facebook and Twitter are deliberately made to addict their users.
The sites are set up with features that encourage people who use them to keep looking at their smartphones or other devices for as long as possible, according to experts interviewed in the documentary. They also said sites deliberately target their users' fears and insecurities to hook them on the "drug" of social media.
One insider quoted in the show, Aza Raskin, who once worked for Humanized, Jawbone and Mozilla, developed an infinite scrolling system that allows a person to scroll through their news feed without ever having to click their mouse. Rasking expressed guilt about his work in the documentary, but described several other addictive features of social media, calling it "behavioral cocaine."
One of the inventors of the "like" button on Facebook, Leah Pearlman, told the BBC that she, too, became addicted to Facebook as she tried to get more and more people to like the things she posted.
By letting other websites attack a Facebook "like" button to their sites, the social media giant made itself even more addictive, the documentary claims.
Menlo Park-based Facebook, however, denies any attempts at deliberate addiction of users. A corporate spokesperson insists that both Instagram and Facebook are simply easy ways for distant family and friends to stay closely connected.
Raskin told the BBC that plenty of app developers are pushed to make their products addictive simply by the nature of the larger social media corporations who employ them. More people staying for longer on apps means a company can charge more for advertising and raise more money in possible upcoming venture funding rounds, he explained.
Facebook, led by CEO Mark Zuckerberg, has tinkered with its online settings and controls, particularly after Zuckerberg was grilled in front of a committee of the U.S. Congress over many shortcomings of the service, including the presence of illegal ads for drugs on the site. During his testimony, Zuckerberg said he hoped for the development of smarter artificial intelligence algorithms to catch such illegal content, saying that the army of human watchers he employs isn't enough to catch everything.
Sandy Parakilas, a former worker at Facebook, told the BBC his former employer's product was somewhat like cigarettes or a slot machine. Parakilas had said publicly previously that he didn't think Facebook could adequately regulate itself, and that some government oversight should be required.