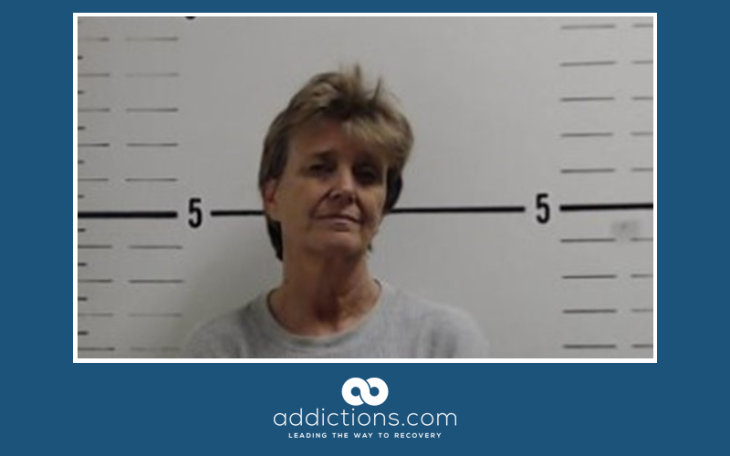 Authorities have seized four kilograms of meth with an estimated street value of $408,200 in a record-setting meth bust, Surry County Sherriff's office reports.
Following the bust, a couple-Lisa Johnson Wolford (56) and David Worth Steele (54)-were arrested after an execution of a search warrant at Steele's residence Monday at 2528 Red Brush Road in the Red Brush area.
The arrest comes three months after authorities arrested a Dobson woman together with her boyfriend who was alleged to have been in possession of close to 600 grams of meth. The woman was jailed under $3.2 million secured bond.
According to Sherriff Jimmy Combs, a partnership with N.C State Bureau of investigation and Airy Police Department yielded the historic drug seizure.
Combs says officers drawn from the Special Enforcement Team executed the warrant and located the Steele and his accomplice, Wolford, of 134 Jasper Lane, Lowgap.
Reports indicate that the search warrant was the fourth issued at home in just over two years.
The two were jailed under a combined bond of $4 million after several drug charges were leveled against them. Wolford was placed in jail under $2 million secured bond on two counts each of trafficking meth and trafficking heroin or opium while Steele was placed in jail under a $2.01 million secured bond on two counts each of offense trafficking meth and trafficking heroin or opium.
Upon incarceration of the suspects, narcotics investigators searched the residence and found shotguns, handguns, rifles and packaging containers. Also found at home were 17 doses of oxycodone, six doses of hydrocodone pills, 18 doses of Alprazolam pills, 33 grams of marijuana, and 18 doses of clonazepam, whose street values ranged from $36 to $660.
Authorities also recovered several stolen items including a 1999 F-450 truck cab and chassis, a Ford F-350 box truck, two trailers, a portable generator, electric power meter and three utility trailers.
In the first raid on the home, which came in April 2016, Sheriff Graham Atkinson reported that close to one kilogram of crystal meth was found.
In December last year, another search warrant was executed where 29 grams of meth with an estimated street value of $2,900, three 12-gauge shotguns, a 38-caliber pistol, a 380-caliber pistol, drug paraphernalia, and $9,855cash were recovered.
In a press conference, Combs said they had recovered pills matching those from victims that had overdosed on opioids.
The sheriff's office termed the drug bust a "historic narcotic seizure" for the Surry County.
According to Chief Deputy Lauren Osborne, Steele has pending charges in court. He will appear in court on the fresh charges September 4th.