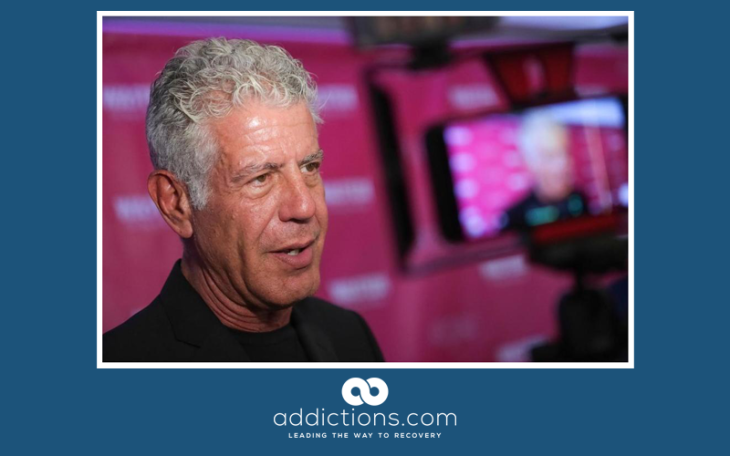 The world was introduced to Anthony Bourdain through his food, but they stayed because of his engaging personality, warmth, and willingness to go around the world to connect with people. On Friday, Bourdain died by suicide in Paris, where he was working on a forthcoming episode of "Parts Unknown," his award-winning series that aired on CNN.
Bourdain became part of the CNN family five years ago. Today, in a statement, the network remembered as a talented man with a unique storytelling ability and amazing talents. They also offered their condolences to his family, including his daughter.
The famous chef started at the bottom, washing dishes in a kitchen in Massachusetts at 17. During this time, he also reportedly began to use heroin. Bourdain himself acknowledged that he should not have lived past his twenties due to his drug use, but felt he lived a charmed life that allowed him to overcome his addiction and create an amazing life wrapped around food and people. In his later years, he was candid about both his addiction and its impact on his life.
Through his TV shows and books, the chef taught individuals to look at food and travel differently and to see how these two aspects could bring people together. He also spoke out for populations that were marginalized and campaigned for safer working conditions for those who make the kitchen their career.
Along the way, he also received numerous awards, both for his work in television, but also his work in the culinary world. His rise to international fame started with his writing when he wrote an article for the New Yorker magazine, entitled "Don't Eat Before Reading This". It documented the secrets of life in the kitchen but also introduced the world to the family within a professional kitchen. It became the basis of the book, "Kitchen Confidential: Adventures in the Culinary Underbelly," which was a best-seller that ended up being translated into over a dozen different languages.
"If I'm an advocate for anything, it's to move. As far as you can, as much as you can. Across the ocean, or simply across the river. Walk in someone else's shoes, or at least eat their food," Bourdain was often quoted as saying.
His death comes after the death of Kate Spade, a designer, and journalist. She also died from suicide. Her husband, Andy Spade, issued a statement noting that she suffered from depression and anxiety for many years but was actively seeking treatment during the past five years for both. He also made it clear that there was no drug use or alcohol abuse.
Those in the mental health industry acknowledge that those dealing with depression and anxiety can present a happy face to the world, but what goes on behind closed doors can be entirely different. Once they adopt a mask for the world, it can be hard to acknowledge what is going on. The 10th leading cause of death in the U.S., nearly 45,000 lives were lost in 2016 to suicide, according to information from the CDC.