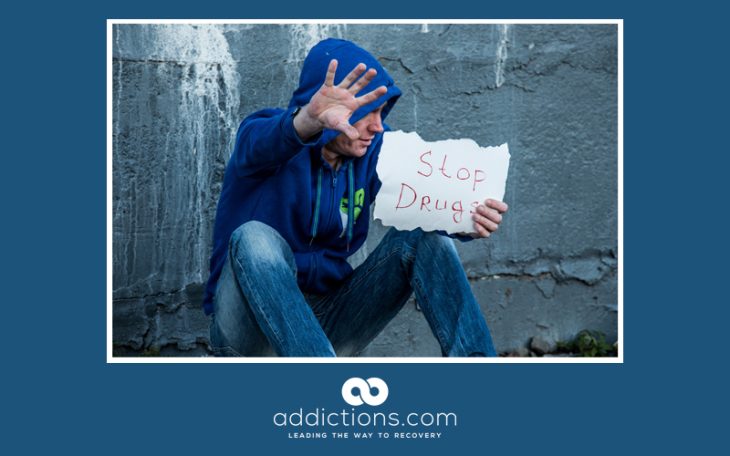 The White House sponsored a campaign of advertisements designed to shock watchers about the terrors and dangers of opioid addiction.
These new television commercials show people acting insane and harming themselves – deliberately crashing a car, bashing themselves with hammers, slamming their own arm in a door – as a way of increasing awareness among Americans about the consequences of drug addiction.
Ads created with the help of the Ad Council and the Truth Initiative are aimed particularly at young people, a hard hit cohort of the American public in the ongoing opioid epidemic. They're based on actual events where desperate addicts hurt themselves to be able to take out new prescriptions for opioid painkillers.
President Donald Trump has already declared the ongoing opioid abuse epidemic a public health emergency in the United States, and this campaign, which will feature on television as well as social media platforms are part of the government's push to fight the problem.
Ads in this program are similar to past commercials that aimed to show the unvarnished truth about smoking and to shock and frighten young people away from tobacco. The government has a long history of anti-drug propaganda, going back even as far as the 1936 film "Reefer Madness," meant to highlight the dangers of marijuana.
Producers of the shocking ads said that because people's attention spans are so short these days, due to the constant, overwhelming bombardment of media and distractions from all sides, any public service message must be shocking to even be noticed.
Opioids prescribed as legitimate painkillers have contributed to the ongoing epidemic of addiction, as people misused leftover drugs or simply underestimated the dangers of taking pills or using fentanyl patches, which created a serious craving in their users. The explosion of the epidemic, which may kill as many as 100 Americans per day, according to government estimates, has also been fueled by the arrival of powerful synthetic opioids, many manufactured overseas and simply sent to dealers or addicts in the United States through ordinary mail.
Fentanyl, one of the most powerful such synthetic drugs, can be a hundred times more potent than heroin and can kill in even tiny doses.
Promoters of this public service campaign noted that many people don't even know that painkillers with brand names like OxyContin or Vicodin are opioids.
President Trump put former New Jersey Gov. Chris Christie in charge of the government's overall campaign against opioid abuse last year.