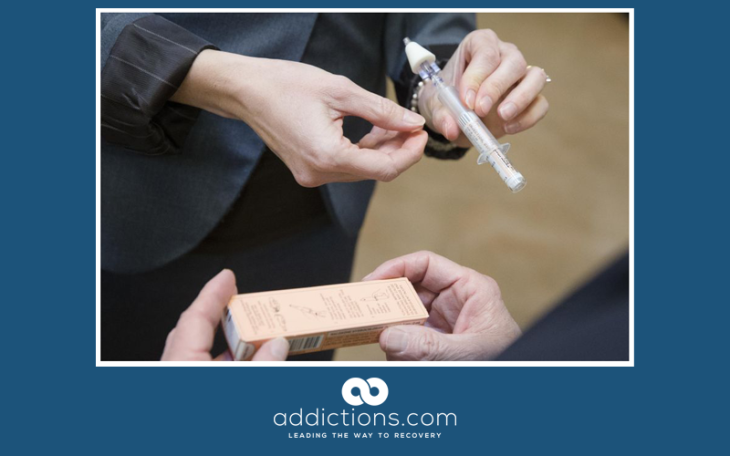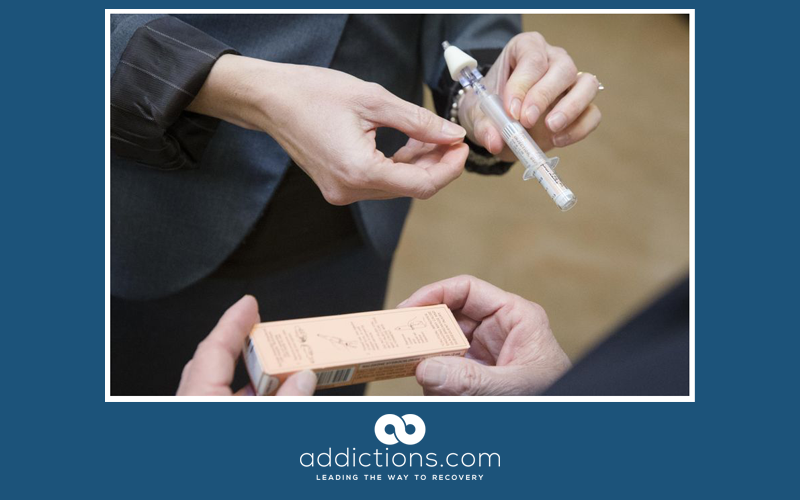 For those users of heroin, often bought on the street and mixed with fentanyl, naloxone is used to bring them back from an overdose. Many outreach programs encourage users to keep it close, recognizing its ability to reverse an overdose.
Hospira, Inc., a company under the Pfizer umbrella, issued a voluntary recall of two different lots of their naloxone hydrochloride injection. The lot numbers are 72680LL and 76510LL, which were sent to hospitals from February 2017 to February 2018. The lots were also sent to wholesalers and distributors as well. The recall was initiated due to the potential presence of embedded or loose matter within the plunger system attached to the syringe.
The company acknowledged that if the recalled product were administered to a patient, there is a low probability that they could experience adverse effects, such as local irritation, allergic reactions. Other reactions are more severe and include end-organ granuloma, pulmonary infarction, pulmonary dysfunction, and toxicity.
The instructions that come with the product require visual inspection before it is administered to the patient, specifically looking for particle matter or discoloration. There have been no reports of adverse effects to date. The product can be used for the complete or partial reversal of opioid overdose or depression, as well as addressing septic shock.
It is available in a sterilized form and can be administered to a patient intravenously, intramuscularly, and subcutaneously.
The recall comes during an increased effort to combat opioid overdose deaths. Police, firefighters, school teachers, and others are being encouraged to carry the medication. In several different states, it is mandatory that first responders carry the medication while on the job. Deaths from opioids have continued to climb, with over 64,000 in 2016 alone.
The Food and Drug Administration (FDA) played a part in announcing the recall. Hospira also asked distributors to discontinue using or distributing the recalled product. They are also supposed to notify anyone who may have received some of the product from the recalled lots.