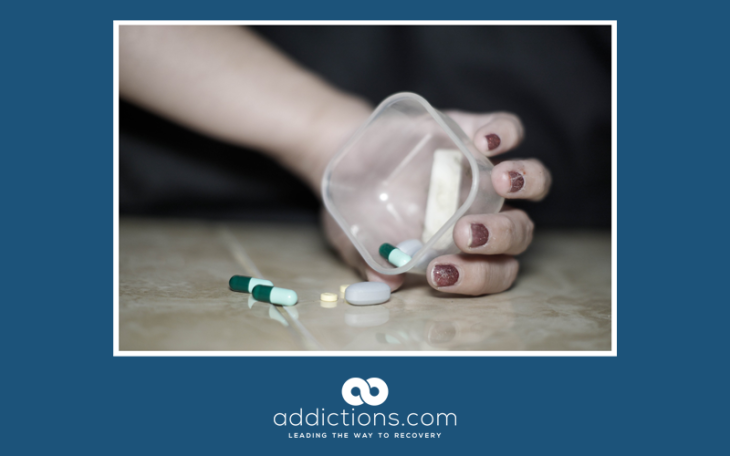 A new study shows that opioids play a part in one out of five young people's deaths.
The research supervised at St. Michael's Hospital in Toronto, linked drugs to deaths among people aged 24 to 35 in Canada and the United States. Seventy percent of those deaths were men in 2016, the study found.
Years of life lost from opioids exceeded those lost from high blood pressure and pneumonia and HIV/AIDS. Because opioid abuse strikes hard among young people, the number of years of fruitful life lost in such deaths are particularly high.
Researchers crunching the data found that opioid abuse deaths in the United States increased by 300 percent from 2001 to 2016 and that one in 65 deaths in 2016 were related to opioid problems.
By 2016, the opioid epidemic had become so severe, the researchers said, that 20 percent of all deaths in that young age group, 24 to 35, were caused by opioid use. This age group – typically a healthy time of life – is the hardest hit by the epidemic.
In 2001, the first year covered in the study, opioid abuse deaths were just 4 percent of all deaths in the 24 to 35 age range.
Tara Gomes, a doctor from St. Michael's Li Ka Shing Knowledge Institute who worked on the study, said the early loss of life from the ongoing opioid epidemic was particularly tragic. Her group estimated that a total of 1.7 million years of life were lost due to early deaths from opioid abuse and overdoses in 2016 alone.
To complete the study, researchers from St. Michael's crunched death data from the U.S. Centers for Disease Control and Prevention in Atlanta. Numbers in the CDC database include causes of death by year compared with estimates of population size.
Gomes said that despite a high level of public awareness of the ongoing opioid abuse epidemic in the United States and Canada, deaths continued to grow during the period of the study. She said that further efforts to combat the epidemic were necessary, particularly in the areas of education and increasing the availability of treatment and different addiction resources.
Without such investment, Gomes said, the epidemic will continue to take this serious toll for generations.
The opioid epidemic affects all population groups, despite its particular devastation among the young, Gomes said, and it affects all regions of North America.
This work was published in the JAMA Network Open academic journal.