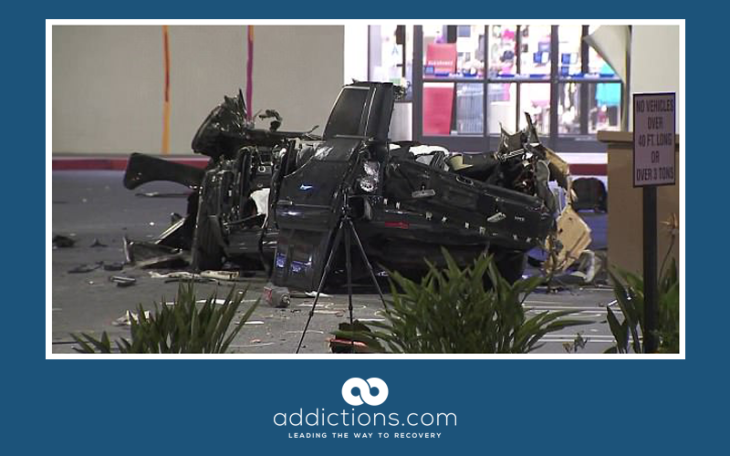 The high-speed, solo vehicle crash earlier this year that claimed the lives of Rasual Butler and his wife might be drug and alcohol-related. The Los Angeles County coroner's office released Butler's autopsy, and it showed that he had alcohol, marijuana, methamphetamine, and painkillers in his system. Some of the painkillers included oxycodone and oxymorphone.
Toxicology reports also showed that his blood-alcohol level was .118 and his femoral blood alcohol level was .062, which is above the legal limit in California. He and his wife died of multiple injuries related to the crash. An empty bottle of tequila was also found in the vehicle after the accident, which occurred on Ventura Boulevard.
In January 2018, Butler was driving a newer model Range Rover. According to reports, the SUV appeared to be out of control when it jumped the curb, hit parking meters, before hitting a concrete wall and flipping over. The vehicle finally landed in a retail shopping parking lot. The crash occurred at 2:30 am and both Butler and his wife, Leah LaBelle, were both pronounced dead at the crash site.
Police at the scene noted that the vehicle appeared to be going in access of the speed limit for the area. Estimates put the vehicle moving between 60 and 90 miles per hour.
Butler had last played for the LA Clippers in 2016. At the time of his death, the organization released a statement about his contributions to the NBA, as well as his vibrant personality and how he impacted others. Butler also played for several other teams during his career, including the Pacers and the Spurs.
LaBelle was a previous contestant on American Idol and reached the finals in 2014. She also toured with Jordin Sparks, an American Idol champion, and had signed a record contract with Pharrell Williams. No information has been released about whether her album will be released.
Concerns about the impact of driving while under the influence have increased in light of California legalizing marijuana. The cumulative effect of all the drugs in Butler's system may have impacted his ability to judge his speed effectively and to control his vehicle.
No charges appear to have been filed in the case and no details about whether there is an ongoing investigation. There were no details released regarding how Butler got his painkillers or regarding events before the crash.