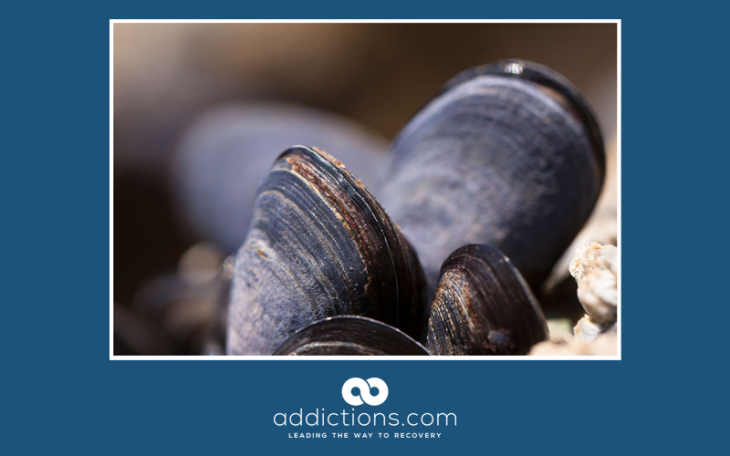 Studies have revealed trace amounts of opioids in mussels across several locations off the coast of Seattle- a sign of what's ending up in our oceans and harming marine life, Washington Department of Fish and Wildlife unwraps.
As more Americans come to grips with opioid addiction, the severity and scope of the epidemic continue to grow. The most recent evidence of this uptrend is the oxycodone discovered in the marine environment, with mussels acting as the barometers of pollution. Filter feeders, like mussels, absorb more concentrations of contaminations from the surrounding into their tissues.
Scientists took drug-free mussels from a source and placed them in eighteen residential areas near Puget Sound for a few months. Later they teamed up with Puget Sound Institute to conduct subsequent tests on the marine life to check if there was any contamination.
The mussels in 3 of the 18 locations tested positive for traces of oxycodone. After ingestion, traces of opioids are passed with human waste, which may not be eliminated by wastewater management systems, resulting in some traces of narcotics being ejected into oceans.
The mussels had trace amounts of opioids, antidepressants, and Melphalan- a drug commonly used for chemotherapy.
According to Jennifer Lanksbury, a biologist at the Washington Department of Fish and Wildlife, results could only mean that many people around the Puget Sound area take oxycodone- evidence of the breadth and depth of the opioid crisis plaguing communities across the United States.
Although the presence of oxycodone on mussels' tissues may not cause any physical harm to them, studies reveal that they're not entirely lucky. In fact, researchers at the University of Utah just discovered that Zebrafish could willingly ingest opioids if given an opportunity. Salmon and other fish could also exhibit similar behaviors as well, scientists reveal.
However, the Puget Sound Institute says the amounts of drugs detected were several thousand times smaller compared to a usual human dose.
Lanksbury also says there's nothing to worry about when it comes to eating mussels from restaurants or shops since they're collected from clean sources. Those tested were not near commercial shellfish beds.
The discovery of opioid traces in shellfish marks a new milestone in the epidemic, revealing that a substantive number of US citizens are hooked on life-altering drugs for traces of substances they egest to show in coastal water species.