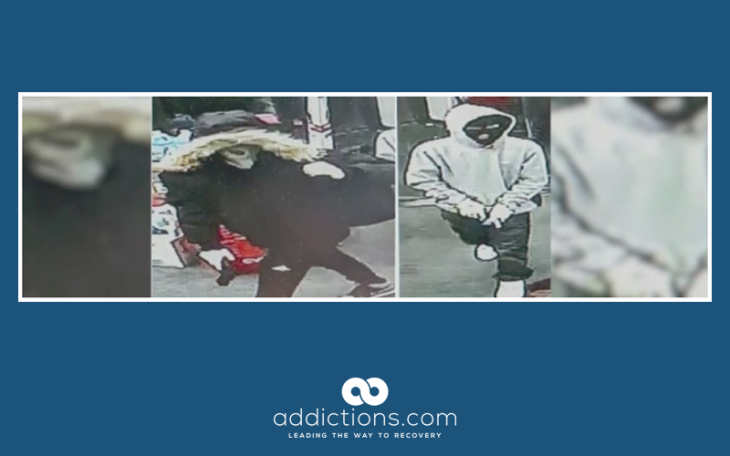 Two men with guns and clown masks stole several bags of prescription medications from a Walgreens store in New York City on Tuesday.
The robbers, who had pistols, forced a security guard to lock the store's front doors while they ransacked the pharmacy in the back for drugs.
While an accomplice waited outside in a black BMW, the robbers looted the pharmacy, filling sacks with morphine, oxycodone, Xanax, and adrenaline, according to police and news reports. Two drug-filled bags, which the men dropped during their flight, were recovered by the police several miles to the west, on Hendrix Street in Brooklyn.
Police said the robbers spoke Spanish during the robbery.
The robbery took place at a Walgreens in Queens, on Rockaway Boulevard in South Ozone Park, an area northwest of John F. Kennedy International Airport. The armed men arrived to rob the store very early in the morning, around 5:30.
The same Walgreens pharmacy has been robbed before, leading neighbors in the area to express their fear and desire for more police patrols in local news reports.
Though police haven't said whether they think the two robberies at the same pharmacy are connected, nor a third robbery in March at a CVS pharmacy in Queens Village, reports show similarities that NYPD has pointed out. Two men with guns stole prescription drugs from the CVS pharmacy, as in this Walgreens robbery.
No one was injured during this crime, police said. Although sometimes the NYPD puts fake bottles of drugs with GPS trackers in them into stores in hopes of tracking thieves and robbers, that tactic doesn't appear to have been employed in this situation. No arrests have been made in this case.
In other recent drugstore robberies, crooks disguised by ski masks tied up employees using duct tape and stole prescription drugs.