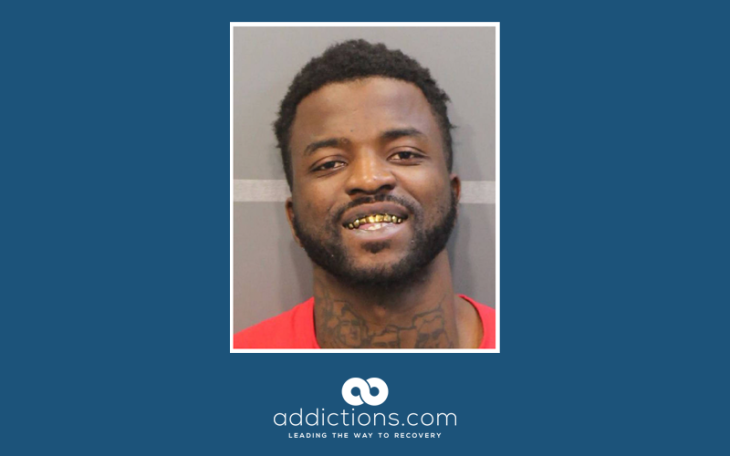 In Tennessee, Darius Jermaine Blakemore received a 23-year sentence for the overdose death of Logan Whiteaker. According to a press release from the Department of Justice (DOJ) Eastern District of Tennessee, Blakemore pleaded guilty to distribution of heroin resulting in death, a conspiracy charge related to selling heroin, and several possession charges. He will have to serve three years of supervised probation after he is released from prison.
Prosecutors say that during February of 2016, Blakemore sent a runner, Joshua Corbett, to meet Jessica Rachels in a parking lot. She was sold heroin, which she shared with Whiteaker. A family member found him dead the next day.
The DOJ indicated that Whiteacker was found with a needle in his hand as he lay on the floor of his bathroom. He had just graduated from Drug Court the afternoon before his death.
A top officer in the Rolling 40 Crips street gang, Blakemore pleaded guilty halfway through his trial. When he was initially arrested, Blakemore had an assault rifle, two loaded handguns, and significant amounts of heroin and cocaine, all of which were seized by police. Reports indicate that Blakemore has been a drug dealer since he was nine. He had a previous conviction for reckless endangerment and firearm charges.
The courts also sentenced Rachels to 10 years in prison for distribution of heroin resulting in death. She will have to serve three years of supervised probation after her release from incarceration. Corbett was charged with distribution of heroin resulting in death and received the same sentence as Rachels. Both had agreed to testify against Blakemore, which reduced their sentences by half. They will also receive 500 hours of substance abuse treatment.
According to federal law, drug dealers who distribute a controlled substance leading to overdose deaths can face enhanced penalties, including a 20-year mandatory minimum sentence.
The U.S. Centers for Disease Control indicates that heroin deaths are now surpassing gun homicides in the country. In 2016, over 15,446 Americans died of heroin overdose. Repeated heroin use can lead to physical and psychological dependence. Long-term effects include the risk of contracting a blood-borne disease, collapsed veins, track marks, and infections so severe that they could lead to a loss of a limb. Other complications can impact the ability to breathe, cause vomiting and diarrhea leading to dehydration, and even suicidal thoughts due to depression.