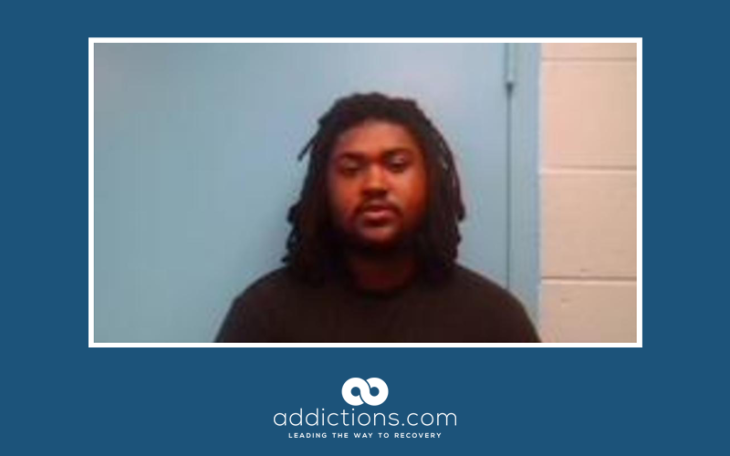 A 25-year-old Henderson man has been charged with second-degree murder about death by drug overdose.
In an unprecedented case, Floyd Terry Thorpe Jr of Henderson, North Carolina, has been charged with second-degree murder following the death of Vincent Rodenwold (30) of Franklington.  Rodenwold, who is believed to have been a customer of Thorpe's, was found dead in a property in Dasney Road in December 2017.  An autopsy and toxicology report performed last week subsequently found that Rodenwold died from ingesting a combination of heroin and fentanyl.
Rodenwold's death from heroin laced with fentanyl is, by no means, unique.  A growing problem within North Carolina has seen deaths by overdose increase up to ten times in recent years.
The opioid crisis has hit such levels that, besides the risks it poses to the health of the public, it is gradually dragging the economy and threatening national security. Fentanyl is thought to have been the cause of death of some high profile people and celebrities, including pop star, Prince, who died of an overdose in 2016.
Dr. Lawrence Greenblatt of the Opioid Safety Committee at Duke Health explains that, due to the tightening of restrictions on opioids, these are no longer easily accessible from physicians – and so users are taking to the streets to buy low priced, widely available versions of the drugs.  Dr. Greenblatt says the danger is that many users will be buying and taking drugs while completely unaware that they contain deadly amounts of fentanyl and are, therefore, up to 40 times more potent than they may be expecting.
He also warned that unless measures are taken within the State to improve education and to provide more widely available treatment and drug problems, the problem is only likely to get worse.
Following the charge of second-degree murder, Thorpe was booked into the Granville County Detention Center where he is held on a bond of $200,000.  If found guilty, he faces severe penalties which may include life in prison.