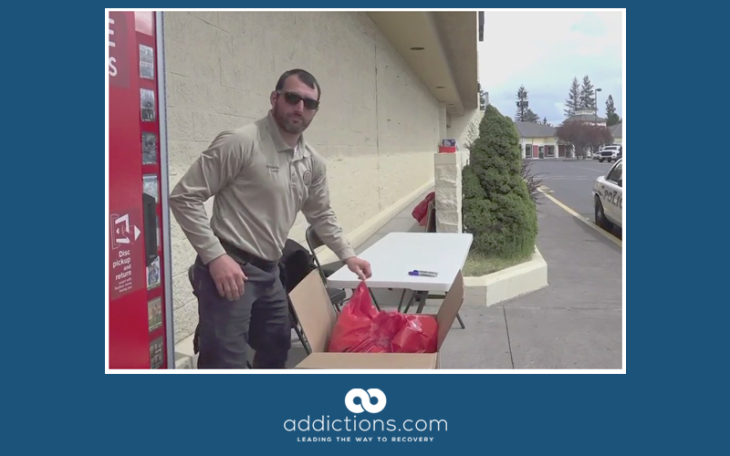 Five top drug distribution business executives spoke before a committee of the U.S. House of Representatives Tuesday, with one of them saying he was "deeply sorry" for his company's role in the opioid abuse epidemic sweeping the nation.
The men testifying before members of the House Energy and Commerce Committee came from the companies that distributed painkillers and other drugs – San Francisco's McKesson Corp., Ohio-based Cardinal Health Inc. and Miami-Luken Inc., Pennsylvania's AmerisourceBergen Corp., and H.D. Smith Inc. (bought by AmerisourceBergen in 2017).
One of the men, George Barrett, Cardinal Health's executive chairman, apologized to the panel for his business' role in fueling the ongoing opioid crisis.
Barrett said he was "deeply sorry" Cardinal Health didn't stop massive deliveries of oxycodone and hydrocodone to several drugstores in West Virginia, a state at the epicenter of the opioid epidemic where thousands die each year from overdoses. By law, pharmaceutical distribution companies must report large, suspicious orders for restricted drugs to the U.S. Drug Enforcement Administration.
He said things would be different today, which the company would red flag such large and ongoing deliveries, report them, and work harder to prevent abuse of the drugs. But Barrett didn't go so far as to take the blame for the deaths or the crisis.
Gregg Harper, a Republican from Mississippi, asked the men point-blank whether they and their businesses inflamed the epidemic by their lax distribution policies, four of the executives said no. Miami-Luken Inc.'s chairman, Joseph Mastandrea, said yes.
A team from the House Energy and Commerce Committee has been studying so-called "pill dumping" in West Virginia. The DEA tries to match orders for restricted painkillers with sales of the drugs, thus accounting for any pills that have gone missing or have been shifted into the illegal opioid market.
Between 2006 and 2014, the committee said, Cardinal Health and McKesson delivered 12.3 million painkilling doses to a single drugstore, the Family Discount Pharmacy in Mount Gay-Shamrock. West Virginia's entire population is 1.8 million people.
Investigators also said 9 million pain pills went to one drugstore in just two years in a town of 400 people.
David McKinley, a Republican from West Virginia, described his "fury" at the distribution companies for not doing more to stop the flood of drugs into the Mountain State.
Representatives of the distribution businesses said that none of the companies prescribed or manufactured any drugs, so their responsibility and liability is limited.
The other men testifying Tuesday were McKesson boss John Hammergren, J. Christopher Smith, who led H.D. Smith before AmerisourceBergen bought it, and Steven Collins, president and CEO of AmerisourceBergen.