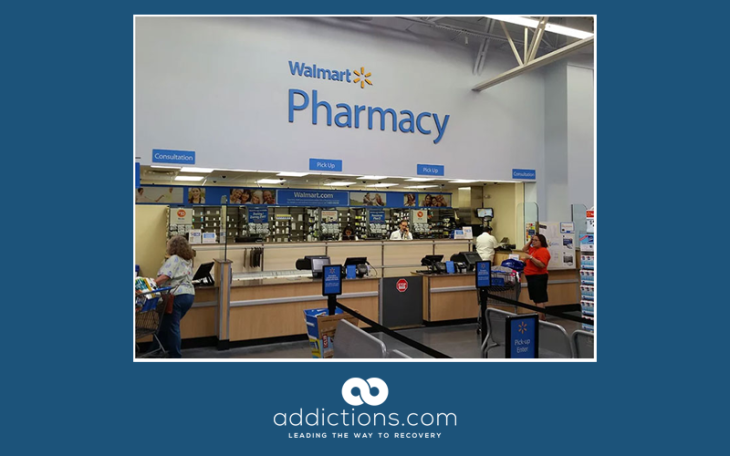 For those prescribed opioids, the announcement by Walmart that its pharmacies, along with Sam's Club pharmacies, will limit certain new patients to a seven-day amount of those drugs. It is seen as a way to assist in stemming the opioid epidemic, which kills over 100 Americans daily.
According to a statement from Walmart, the restrictions will start in the next 60 days and will focus on initial opioid prescriptions, often prescribed to address acute pain. This announcement comes just four months after Walmart started its DisposeRx, which is a small packet of ingredients can enable patients to dispose of leftover prescription medications responsibly.
This new policy aligns the retail giant with the Centers for Disease Control and Prevention's (CDC) guiding principles for opioid use. The CDC, for example, encourages physicians to prescribe the lowest possible dose and limit the quantities prescribed. In some states that limit is lower than seven days. Walmart has indicated that they will abide by the lower limits where it is the state law.
The company will also be increasing its training for pharmacists on pain management and opioid stewardship. They will also be making the tracking tool for controlled substances, NarxCare, available to their pharmacists. All of these steps by Walmart are part of its Opioid Stewardship Initiative.
Still, there is concern that doctors could be hampered by these limits and left unable to address the unique needs of their patients. Studies by the CDC have shown that limiting overprescribing can help to treat addiction and abuse; it is not clear if the new policy by Walmart will have a large impact in and of itself.
Walmart is also moving toward taking only electronic prescriptions, arguing that they are harder to alter and are also easier to monitor. Throughout the nation, pharmacies are taking steps meant to limit the supply of opioids available and thus address the addiction and abuse within their communities.
For example, CVS Health announced in September that it would limit opioid prescriptions to the seven-day supply if the prescription was new and for patients with particularly acute medical conditions.