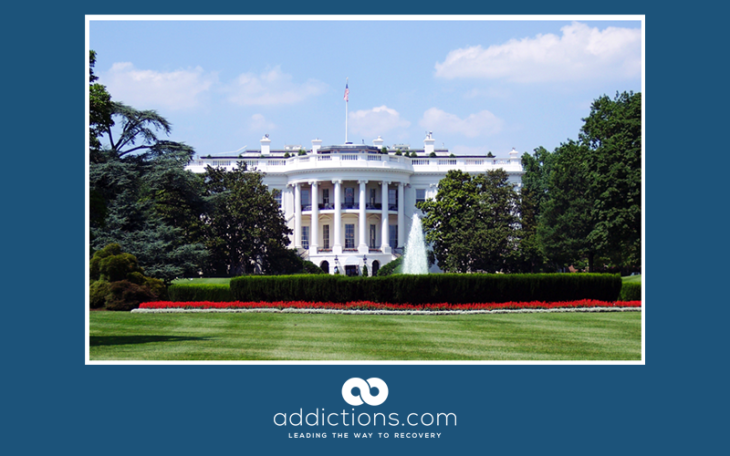 President Donald Trump has joined forces with the National Park Service and, non-profit organization, National Safety Council, to exhibit a tribute to the victims of America's opioid epidemic.
In April 2018, The White House will play host to a moving memorial installation created to pay tribute to the 22,000 American people who died from prescription opioid-related causes in 2015.
The exhibit, which is to be named 'Prescribed To Death' will be placed on the White House Ellipse and will be open to the public from April 12th to April 18th.  The National Safety Council has introduced an online version of the memorial exhibit which is part of its Stop Everyday Killers' campaign.
In recent months, the President has made it clear that he intends to rid America of the scourge of opioid abuse and has, along with First Lady, Melania Trump, announced the rollout of a new initiative which includes more access to treatment, employment programs and tougher penalties for high volume traffickers.
President Trump has said that he encourages the public to visit the memorial and to remember those who have been lost to this epidemic. He added in a tweet that America will keep fighting until the current crisis is defeated. He also says that he hopes that it will encourage those suffering from addiction to speak to their doctors to get help. The memorial also stands to encourage the safe disposal of unused drugs and will offer information cards for visitors to take away with them.
The Prescribed To Death Memorial will depict a wall of fingerprint sized, engraved pills thought to represent each of those lost to opioids, along with a brief description.
Sarah Sanders, Press Secretary for The White House has explained that the memorial will be available to the public during the nation's peak tourist season and that she hopes that visitors traveling to Washington to see the famous cherry blossoms will take the time to visit the exhibit in The President's Park.
The number of pills in the exhibit is said to come from figures released by the Center for Disease Control which show that over 20,000 U.S citizens died of opioid overdose deaths in 2016.
Sanders added that, although visiting the memorial will no doubt be an emotional experience, it should stand as a reminder that there are still lives at stake – ones which will, hopefully, be saved.