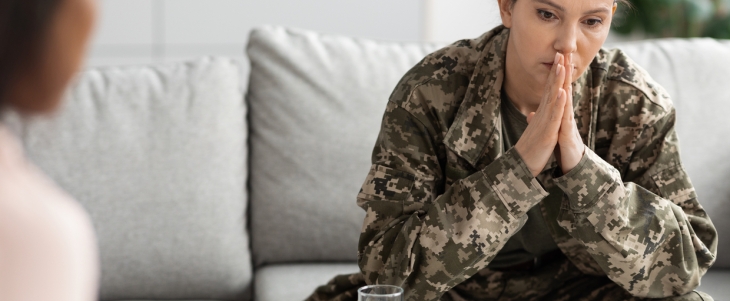 My step-brother, Max, is a machine gunner. Actually, he trains machine gunners in the military. He speaks 7 languages and is deployed regularly to far-flung places in the world — more than most service members.
Due to his specialization and the classified nature of what he does, Max is unable to explain too much about his military service. Often, his immediate family doesn't even know where his missions are or when he'll be deployed.
Max is a stoic 30-something covered in tattoos and secrets. And he's not alone. There are certain attributes that U.S. service members hold sacred. Honor and duty, of course, but also toughness, grit, and self-reliance. These are hallmarks of many service members and a result of their military training.
In battle zones, these attributes can save their own and others' lives. However, a new study shows that these same character traits can also derail veterans' mental health services.
With Memorial Day approaching, when we pay our respects to fallen military service members, it's important to also focus on veterans' mental health — especially considering the high suicide, mental illness, and substance use rates among veterans.
How Military Culture Affects Therapy for Military Veterans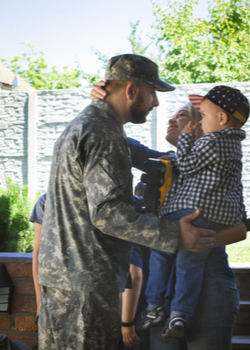 In a 2021 Veteran Affairs study, researchers examined the relationship between mental health disorders among military veterans and typical character traits. Using another study, called the National Health and Resilience in Veterans Study (NHRVS) , Drs. Alexander Kline and Robert Pietrzak looked at a survey of over 4,000 military veterans. The study revealed a few important data points.
The first important piece of data indicated that less than 33 percent of veterans with a mental health or substance use disorder were receiving care. Next, researchers found a strong correlation between service members who highly valued grit and self-reliance and the likelihood they'd seek care. In short, they were less likely to do so — even when diagnosed with a mental health concern like anxiety or depression.
Why Therapy for Military Veterans May Be Lifesaving
Unfortunately, the historical suicide rate among military veterans is approximately 1.5 times higher than the general population. Over the years, data compiled through multiple studies and surveys reveal that this trajectory isn't changing.
If rates continue, veteran suicide deaths will be 23x higher than the number of post-9/11 combat deaths by 2030.
Since 2001, more than 114,000 veterans have committed suicide.
There's been an 86 percent increase in suicides among male veterans aged 18 to 34 years old since 2006.
Over 10 percent of veterans have been diagnosed with a substance use disorder.
Along with these unfortunate statistics, most military veterans also report high levels of stress transitioning to civilian life. Although many military veterans can admit that deployment, combat, and transitioning are stressful, common character traits of service members can prevent them from seeking help.
"Even in the presence of high levels of distress and impairment, we saw that veterans with high levels of grit were substantially less likely to be engaged in treatment," Dr. Kline explained. "It's possible there is some interaction between protective factors and mental health difficulties that is affecting the likelihood of seeking treatment."
Remembering the Importance of Our Veterans' Mental Health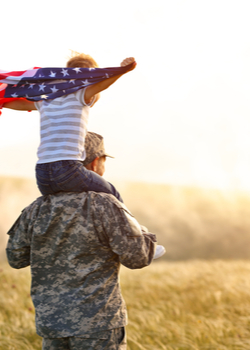 On this upcoming Memorial Day Weekend, it's important to both pay respect to those who've fallen — in combat or otherwise — as well as military veterans who continue to stumble. Veteran Affairs provides a range of inpatient programs and outpatient programs, including:
Post-traumatic Stress Disorder Residential Rehabilitation Treatment Program
Mental Health Residential Rehabilitation Treatment Programs
Veterans Alcohol and Drug Dependence Rehabilitation Program
Grief and Loss Counseling
Opioid Use Disorder Programs
Employment Counseling
Readjustment Counseling
Military Sexual Trauma (MST) Counseling
There are a variety of mental and behavioral health programs provided by the VA. Many programs are available free of charge through Tricare and military insurance. In addition, there are plenty of private rehabilitation centers outside the VA that provide specialized programs for active duty service members and military veterans.
Although Max seems currently mentally and emotionally sound, the stoic and secretive nature of his personality while in active duty makes it difficult to know for sure. I hope that other character traits important to most military members — such as bravery and problem-solving — will encourage him to seek treatment if he needed it.
On this Memorial Day, it may be a good time to ask a veteran or service member how they're really doing. They may just tell you.
For information about treatment options for you or a loved one, call 800-926-9037 (
Who Answers?) today.
Photos courtesy of Shutterstock.