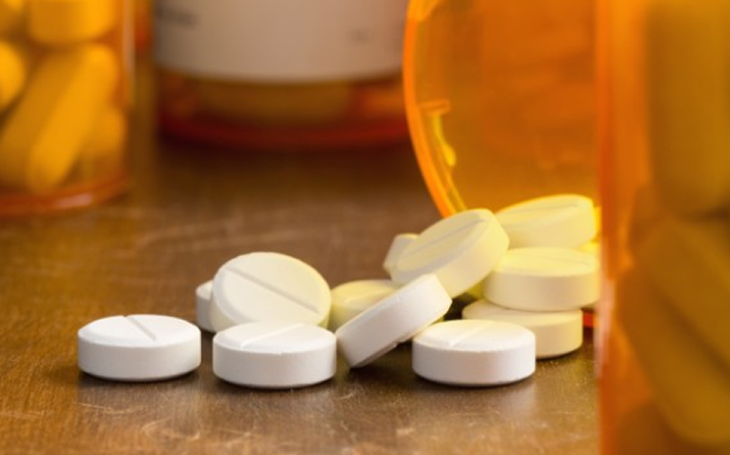 Doctors wrote 10 percent fewer prescriptions for opioid painkillers last year than in 2016, a sign that dire news about the drug epidemic sweeping the nation may be sinking in at medical offices.
Although the number of prescriptions filled at pharmacies has been declining for years, at least since 2011, the drop between 2016 and 2017 was the biggest annual change so far.
Data showing the changes comes from a study by the research firm IQVIA Institute for Human Data Science. Their numbers show that, although opioid painkilling prescriptions have been dropping – a good sign for those worried about the growing numbers of overdose deaths in the United States – they still have a long way to fall. That peak year of 2011 saw about 240 million milligrams of morphine-equivalent drugs dispensed via prescriptions, up from just 25.5 million in 1992. Those 2011 numbers work out to about 72 pills per American adult.
For 2017, the number was about 171 million milligram equivalent doses. Still, more than six times the amount handed out in 1992. Some 350,000 Americans have died from opioid drug overdoses since the late 1990s when the epidemic got going.
The report also showed that stronger drugs, with higher doses of opioids, have seen their prescription rates drop even more quickly. Once people start taking opioid pain drugs, they are at a higher risk of future opioid usage and abuse.
Nevertheless, although doctors may have been getting the message that over-prescription of opioids hasn't been good for a lot of people in the country, as they've scaled back on prescribing such drugs, the number of deaths from opioid overdoses have continued to rise, year after year.
Indeed, deaths connected to heroin or fentanyl, a synthetic opioid that can be 100 times more powerful than heroin and therefore deadly in even tiny amounts, have climbed rapidly, leading law enforcement authorities to conclude that illegal drugs have moved in to fill the void as access to prescribed drugs has declined.
Heroin passed pain drugs as a killer in 2015, while fentanyl and its synthetic cousins passed painkillers the following year.
This surge in synthetic opioids has led some public policy experts to warn that strangling the available legal supply of prescription opioids could drive people with recurring pain problems to seek an alternate way of soothing their pain via illegal drugs.
As numbers have fallen for overall opioid pain treatment, more and more people have taken treatment for opioid dependence or addiction – up to 80,000 of them a month, according to the latest report.