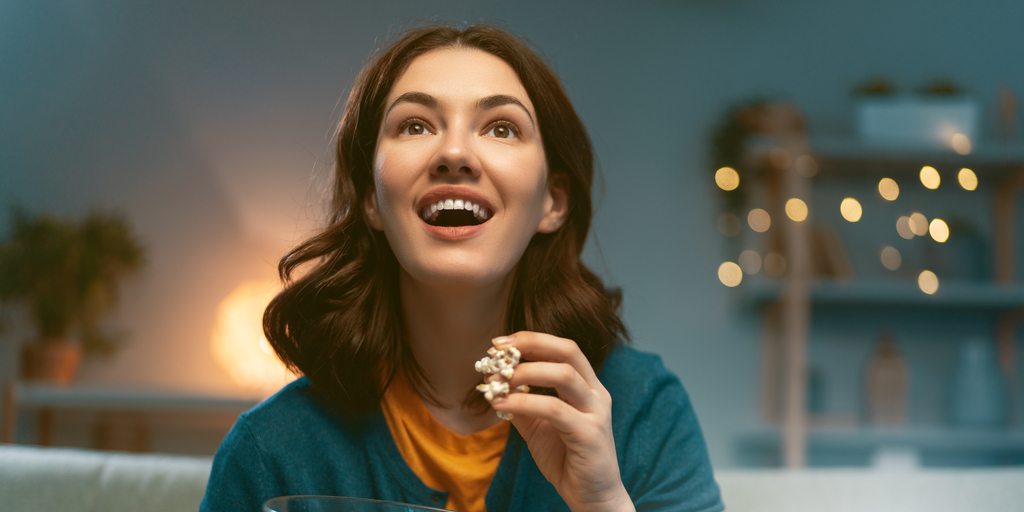 Recovery Month (formerly National Recovery Month) is observed every year in September. This month-long event is meant to educate people on mental health and substance use disorders, in addition to celebrating the work of individuals in recovery and supporting the millions of families impacted by addiction. Recovery Month is filled with events that focus on the need for a strong recovery community and service providers who help people undergoing recovery.
Addictions.com is celebrating Recovery Month 2022 by hosting a Movie Contest where one lucky winner will be paid $1000 to watch six movies about addiction and recovery, then write a brief review of each film. If this sounds like the perfect task for you, feel free to apply below!
Who We're Looking For
We're looking for film lovers who feel inspired by a good addiction recovery story to watch six movies with plots that center on addiction or recovery. In addition to watching these movies, you'll be asked to take notes and write a brief review for all six movies on social media.
The ideal applicant will have:
A passion for spreading awareness about addiction recovery
A love for all things cinematic
The ability and availability to binge-watch six movies over a short period of time
You must be 18 years or older and a U.S. citizen or permanent resident to apply. Applications will be accepted until September 30, 2022.
What You'll Watch
What You'll Get
The winner will be notified by email within five days of the application closing date (September 30th) and will receive:
How to Enter
Fill out the entry form below and, in 100 words or less, tell us why you're the perfect person for the job! Applicants' level of enthusiasm for addiction recovery movies will be a strong factor for consideration, so don't hold back! The deadline for submissions is Monday, September 30.
Qualifying Questions
FAQs
Where is the form, and how do I apply?
To apply, please fill out the submission form here: https://www.addictions.com/movie-job/
When is the deadline?
The deadline to submit your application is Monday, September 30, 2022 at 11:59 PM EST
If I live outside the U.S., can I still apply?
No, the job is open to U.S. citizens and permanent residents only.
How do I know if my application was received?
The form will update stating your entry has been accepted. You'll gain 1 additional entry for every person that applies using your unique link.
How do I submit/attach additional info?
We only accept application materials through the official application form. Any materials or additional attachments emailed to us or submitted outside of the application form will be disregarded.
How will I know if I won?
We'll let you know if you were chosen for the gig within five days of the application closing. Keep your eyes peeled for an email from us!
Help! The application form isn't working.
Make sure you completed all required fields.
Double-check that you completed all required fields
You can also try the following steps:
Switch to a laptop or computer if you're using a mobile device
Restart your computer
Clear your cache and any cookies
Try a different browser (are you team Chrome or team Safari?)
Can I submit on behalf of a minor?
No, a parent or guardian cannot submit an application for a minor. All applicants must be at least 18 years old.
I am a member of the media and have a question!
If you're a journalist looking for more information, please email [email protected] and we will reply as soon as possible.