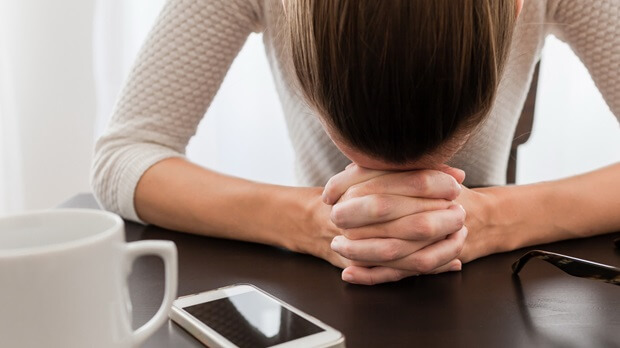 We all want the best for our loved ones and feel the pain when we know they are struggling with an addiction.  For them, the use of drugs has gone way beyond the pleasurable experiences they may have had in the beginning to a point where the doses take on a life of their own.
Once they complete an addiction program, it is with the best of hope that they can remain clean and sober, but, sadly, this is often not the case.
Relapse is as common an element in the addiction process as any other characteristic and should not be viewed as failure, but, rather that more treatment, possibly intensified, may be necessary.  According to AllPsych Online, "Research suggests that no treatment method is superior, but that social support is very important.
An openness to accept the abuse is also paramount in successfully treating the illness."  Many people will go through multiple episodes of addiction treatment before gaining significant long-term abstinence and you, as their loved one, can play a supportive role in helping them to embrace that need.
Getting Over The Hump
Exposure to drugs is only part of the problem that facilitates the addiction process.   Long after the drugs are out of the person's system, the underlying variables of brain anatomy and physiology remain directly involved in pathologically pursuing the rewards of associated behaviors.
Remembering positive rewards of friends, places, and things while using can take a long time to replace cravings and desires to reignite certain behaviors with the rewards of any current situation.  The more these influences compete with recovery motivations, the more vulnerable to relapse the person remains.
According to the Washton Institute, "Although abstinence is essential to relapse prevention, it is not the only issue. Recovery can be achieved only when patients change their attitudes and behaviors that led to and/or were associated with drug use.
Patients must learn: (1) that relapse begins long before drug use occurs, (2) to anticipate high-risk situations, and (3) to develop alternative coping skills to manage the stress and frustration of daily life."
Influences and Relapse
Addicts achieving abstinence along with a few short-term goals to give them hope in addiction treatment are generally, elated and confident in their ability to continue recovering once they get home.  Time in treatment and appropriate management of any physical, psychological, or social needs is crucial to treatment outcomes and leaving these issues insufficiently addressed is one of the primary causes of relapse when everything else goes well.
Family involvement and building positive relationships is considered an essential element of the addict's treatment.  It's not enough to simply stop using, but, coping with every emotional and stress factor that evokes a need for relief must be strategized in the quickest and most positive way without resorting to drug use.
While in treatment, they learn how to find and use recovery resources and support from others, but, reflections of the past can create upheavals in the home where some of the most influential recovery motivations and changes take place.  It can be extremely difficult to get back on track if the mindset of those closest to them is still in a state of co-dependency, frustration, fear, or severe mistrust.
Relapse Warning Signs and the Need to Return to Treatment
There are several stages of relapse; emotional, mental, and physical.  Although the addict may not be thinking about using drugs, changes in brain functions can minimize their abilities to keep abreast of emotional triggers.
Mood swings, anger, anxiety, defensiveness, depression, or insomnia, are all early warning signs that can lead to pre-contemplations of using drugs again.  Isolation becomes a major problem if these individuals choose not to seek help and open communications are highly advocated.  Too much time on their hands and lack of meaningful purpose in daily activities can open the door to depression or anxiety that they thought they had overcome.
According to Addictions and Recovery.org, "The signs of mental relapse are:
Thinking about people, places, and things you used with
Glamorizing your past use
Lying
Hanging out with old using friends
Fantasizing about using
Thinking about relapsing
Planning your relapse around other people's schedules
Physical relapse occurs in up to 90% of some drug abuser populations and over-exaggerations of cravings and stress can keep the person at a higher risk of relapse than others. If the person stops going to self-help or mutual support meetings, they are, effectively, setting themselves up for self-sabotage.
If they do relapse, the most important thing is to not let it get the best of you or the addict.  Getting back into recovery support and possibly, an intensified treatment setting, before they overdose or worsen their conditions requires resolve, understanding, and patience, but, you can be their greatest advocate if you encourage and support those efforts.