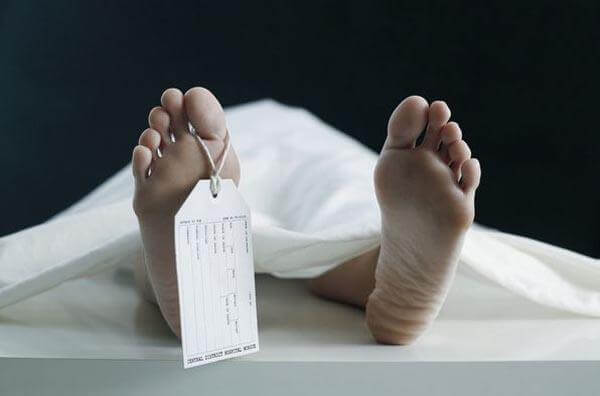 Sweeping across the nation is a whole new environment of designer drugs that are disguised under branded substances labeled "not for human consumption". Like their illicit counterparts, LSD, Ecstasy, or PCP, these synthetic substances are unpredictable in nature for the effects that they can cause and the chemicals from which they are made. Furthermore, with the fact that these drugs frequently change in chemical versions and brand names under which they are sold, every dose is risky and potentially, deadly.
While the list of designer drugs goes on and on, for those sold across a variety of convenience store, gas station, and smoke shop counters, people of all ages are able to get their hands on something that can cause a psychotic break or lead to other disastrous conditions very easily. Keeping up with these problematic substances is nearly impossible and without a professional chemical analysis, abusers are left in the dark as to any acute or long term effects they will experience. Likewise, substance abuse treatment for designer drugs requires specific and uniquely designed interventions that address largely unknown consequences only after the damage is done.
Designer Drugs and Addiction
Addiction is a chronic and relapsing brain disease characterized by cravings, withdrawals, compulsive drug seeking and abuse, and a range of unanticipated residual effects and behaviors that are different to every addict. In the case of designer drugs and their ease of availability, most abusers are taking the drugs to mimic the effects of other drugs such as marijuana, cocaine, or ecstasy. Like any other psychoactive substance that is able to make a person feel better or cause euphoria, designer drugs, too, can lead to dependency and addiction by altering reward circuits in the brain and central nervous system.
According to NAADAC, the Association for Addiction Professionals, " Altered dopamine signaling is implicated in a whole ensemble of brain changes involving not only the reward regions but also several other brain circuits that are involved with executive function including self-control, the processing of negative emotions and memories, and the shaping of behavior through conditioning." While not all designer drug abusers reach the severity of addiction, per se, substance abuse treatment remains essential to get to the underlying reasons for doing these drugs in the first place and finding support to make healthier lifestyle changes.
Consequences of Designer Drug Abuse
The most recognizable consequences commonly involving designer drugs that are "legally' obtainable include violent tendencies, suicides, cognitive and motor functioning impairments, unexplainable psychosis, overdose, and death. It's notable that these drugs have been associated with victimizations such as rape or assault, mutilations, accidents, arrests, coma, seizures, nightmares and sleep disorders, paranoia, mania, or loss of reasoning and inhibition controls, and other serious physical or mental health disorders.
Neurological impairments that may or may not be immediately apparent are almost always unsettling in their long term impacts. For those abusers under the age of 25 (the population that appears most at risk), brain development and designer drug toxicities are definitely a worrisome matter. Left vulnerable to the unpredictable effects of designer drugs, individuals place themselves and others at considerable risk.
Getting Help
Many individuals seeking designer drug abuse treatment will be poly-substance abusers, have co-existing mental health issues, or have a need to resolve some other sort of crisis they are experiencing. Often, their motives for getting help are quite general such as restoring relationships or run-down physical health, putting their life back together, avoiding a penalty such as imprisonment, job loss, or the inability to function without using drugs. Sometimes, it is simply a matter of finding or regaining a sense of self-respect.
Although it's tough to say who will experience the most intensity in their adverse symptoms or withdrawals directly related to any designer drug abuse, the goals of treatment remain the same as for other drug abuse treatments. According to the NIDA, "Addiction treatment must help the individual stop using drugs, maintain a drug-free lifestyle, and achieve productive functioning in the family, at work, and in society."
Substance Abuse Treatment for Designer Drugs
The needs for effective substance abuse treatment programs are high. According to the most recent National Survey of Substance Abuse Treatment Services (N-SSATS), "about 45% of Americans seeking substance use disorder treatment have been diagnosed as having a co-occurring mental and substance use disorder." Suicide has become the third leading cause of death in American children suffering a broad range of mental health disorders including substance abuse which has also become a major contributor to suicides in adults.
Effective treatments involve a comprehensive care management strategy that addresses co-existing conditions of health, behavioral, social, and other concerns that are important to the individual including their goals and needs. Most programs integrate individual and group counseling, behavioral therapies, peer support or 12-step fellowships, and recovery support services into their treatment protocols to address the issues of substance abuse, but, some people need help for other conditions affecting their lives. Because treatment can often become quite complex, other service components may include:
Family counseling
Intensive outpatient treatment or partial hospital programs
Case or care management
Medical or psychiatric services including medications
Outreach or community support services