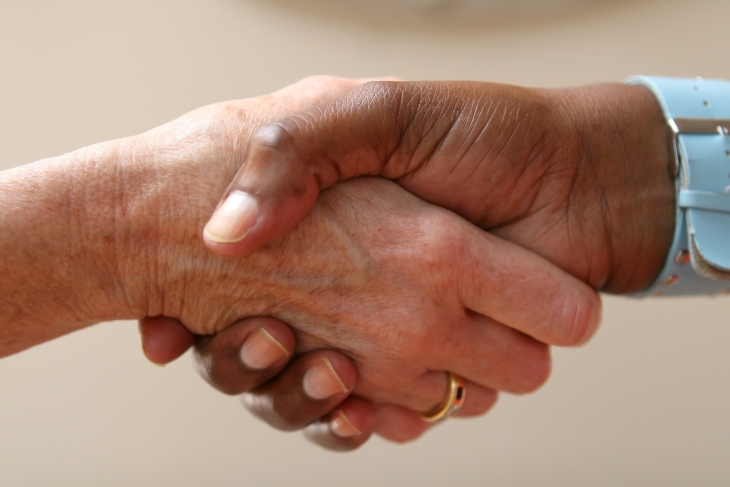 One of the foremost concerns of effective substance abuse treatments has been the patient's limitations in choices regarding their care plans.  Addiction treatment programs should be structured to give patients the choices, resources, and support to take responsibility for addressing their medical, social and psychological needs."
Counselors and clinicians have an existential role in enhancing a therapeutic alliance and building on existing motivations whatever the patient's level of discomfort or severity of dependency and associated problems.
An alliance that supports the addict's choices, strengths, goals, and progressive recovery efforts can be far more effective than the confrontational approaches to addiction treatments from the past.
Creating a Therapeutic Alliance
Ideally a person coming into an addiction treatment program will be committed to quitting their substance abuse immediately, have supportive elements in the home life and relationships, and will be forthcoming and honest with their roles toward self-healing throughout the course of treatment.
However, many substance abusers have a difficult time recognizing the severity of their drug abuse and the relevancies to the dysfunctions in their social, physical, or psychological wellbeing so treatment efforts are often delayed or never contemplated at all.
Enhancing therapeutic alliance is one of the 14 recommended principles of treatment, Ttherapeutic alliance is one of the few aspects of treatment that consistently has been linked with increased retention in treatment and improvement in a variety of treatment outcomes."
Among the components for building a trusting relationship and creating a therapeutic alliance between clinicians and clients are:
The client's capacity to work on his or her problem
The client's emotional bond with the therapist
The therapist's empathic understanding of the client
The agreement between client and therapist on the goals and tasks of treatment
Self-Efficacy
Some of the most challenging negative forces to overcome in addiction treatment are self-doubt, ambivalence to change, and low motivations toward self-efficacy as emotional, physical, and psychological discomforts become solidified in the addict's everyday being.
Overshadowing instilled principles, beliefs, and values, drug abuse simply steals away the personal self to eliminate or minimize positive, productive, or progressive goals outside of the compulsion to use.
Patients are empowered to reach long term recovery when the programs are structured to give them choices, resources, and support that addresses their needs with respect.  Too often, addicts will say they are past change, not worth the cost of treatment, or even "death cannot come quick enough".
Without the help of clinicians and counselors to help addicts in treatment set and achieve reasonable and worthwhile goals, the self-efficacy standards will likely worsen or never change.
Setting Reasonable Goals
Inhibited reasoning, loss of motivations for much of anything else, and distorted patterns of thinking or behaving are some of the first recognizable signs of drug addiction that have a lingering effect after detox and into the rehabilitation phase of treatment.
Like the destruction of self happens in increments during the course of addiction, the achievement of short term goals can have a positive effect by giving purposeful meaning, value, and confidence to an addict who has been struggling with loss and negativity of their self-identity.
Achieving and maintaining a therapeutic alliance should always be a priority.  Professional addiction treatment providers who believe in an addict's ability to recover is the center of an alliance that supports multiple and unique needs based on the addict's choices, strengths, goals, and progressive recovery efforts.   Goal setting sets the stage for progressive healing.
Overcoming Ambivalence
Addiction treatment resistance is common and even the most severely impaired individuals may delay seeking help.  It may only be to satisfy an impending threat or through the coercion of others that the person gets into an addiction treatment at all.
Ambivalence generally continues during the first days and weeks of treatment exposure, presenting a stubborn challenge to clinicians.
Money, travel, family, work obligations, extended relationships, and social stigma can easily become a barrier to getting help early.  Because of the importance of treatment retention and motivations, counselors who support the individual strengths versus weaknesses can turn the most ambivalent participant into a collaborative partner.
Here, challenges can be met with positive and significant changes that meet with the client's values and self-recovery perspectives.