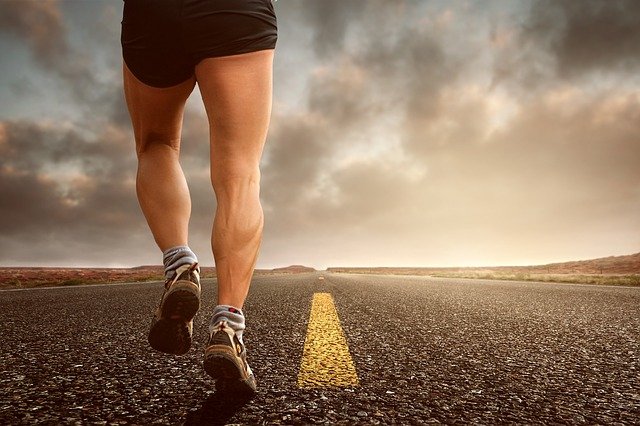 Problems associated with substance use are perhaps more commonplace than you might think, despite what the stigma behind addiction may make you believe.
According to the Substance Abuse and Mental Health Services Administration (SAMHSA), 1 in 12 adults had experienced a substance use disorder within the previous year.1 Additionally, research indicates that more than one-third of the population will suffer from an alcohol use disorder in their lifetime.2
For many, 12-step groups like Alcoholics Anonymous (AA) or Narcotics Anonymous (NA) prove instrumental in helping to achieve or maintain sobriety over time
But with the onset of the COVID-19 pandemic, social distancing requirements have forced new habits and lots and lots of virtual meetings. When thinking about ways to utilize social distancing regulations to your advantage in recovery, consider some of the following lifestyle changes.
Start New Habits
When entering recovery, you may find yourself wondering about your likes and dislikes, which often get clouded in years spent using drugs and alcohol. Like recovery, COVID-19 has forced many to reexamine old habits and begin anew. For example, you may have begun making coffee from home when you were unable to go to your local coffee shop. Many of the lifestyle changes associated with the pandemic have had their share of benefits, right down to the savings.
Some of the first steps of recovery involve acknowledging old, unhealthy patterns of behavior so proper change can occur. Is there a way that you could start building toward a healthier future today? What small choices are you making to begin working toward your goals?
When it comes to substance use disorders, reasons for using and habits around using can vary widely, but to meet criteria, substance use must be causing problems in your life and ability to function. In recovery, finding new ways to live and cope is essential,
If you are in early recovery, you may notice that you have had some unhealthy habits that were not exactly substance use, but related to that behavior. For example, for those that associate drinking alcohol and or the use of substances with excessive spending, recovery will help decrease the likelihood of this problem behavior.
Without substance use, you may find that you are able to stop engaging in those negative, associated behaviors, such as gambling or drinking and driving. Recovery is an opportunity to improve many aspects of life, including overall quality of life and functioning, and introducing healthy habits can help to do just that.
Join an Online Recovery Community
It didn't take long for the 12-step community to keep up with the pandemic.3 In this case, that meant getting out of church basements and onto virtual video conferencing platforms like Zoom and Google Meet. Many have successfully adjusted to using this format and have been able to share some of the benefits of virtual meetings, including the ability to visit any major city around the globe for an AA meeting. Best of all, there is no jet lag involved with this kind of world travel.
For those starting out in recovery, attending 12-step meetings will allow you to meet others who are going through a similar experience. It can be hard to talk about the struggles associated with your substance use disorder with your closest loved ones. If you've suffered from alcoholism or drug addiction, it's common to experience guilt and shame, and at times it can feel too difficult to share your experience with those whom you've harmed by using. Recovery programs like AA and NA encourage social connections of members in order to cultivate a mutually supportive environment, and for this reason, provide a means of creating a recovery network for yourself.
If you are in early recovery and want to connect with locals, fear not. Visit the websites of 12-step programs like AA and NA to find meetings in your area. Check aa.org or na.org for more information regarding local meetings.
Distance Yourself From Triggers
When thinking about relapse prevention strategies, addiction specialists often talk about the benefits of avoiding certain people, places, or things in order to prevent thoughts about drug use. For example, you may avoid going to a certain park you would frequent or a store you would go to when you were using. We avoid these places because we don't want the reminder of thoughts related to drug use to avoid feeling "triggered" to use.
From a psychological perspective, this thinking checks out: research shows us that our memory is often associated with and stimulated by certain places.4 Our senses of touch, taste, smell, or sight are all associated with memories of certain activities, like smoking a cigarette, or certain environments, like driving by your local liquor store.
It may be critical to find a new route through town in order to avoid driving by the liquor store and having a visual "trigger." Simple changes like this can have a valuable impact and can make life in early recovery just a little easier.
Effect on Relationships
Nearly all aspects of life are affected by someone entering addiction recovery, but one of the harder aspects can be the effect it can have on significant relationships. When you're starting out, the way that you spend time with friends or family members may change, especially if those people used substances with you.
Though you may have used your substance of choice in secrecy and alone, some may have select friends they used or partied with. For some, these can be lifelong friends and family members. When you go through a significant change in habits or behaviors, there are often effects on the people you surround yourself with.
Try New Hobbies
If you are trying to get clean and sober, introducing new hobbies and activities can help to prevent boredom, which is often reported as a precursor for relapse. Starting a new hobby can provide you with an opportunity to meet new people who can support your new lifestyle.
Distancing yourself from triggers can begin with something simple, like beginning to journal, or buying some colored pencils and drawing paper. If you want to adopt a more physically active lifestyle, try looking up online yoga or fitness classes, or take up going on nature walks. In recovery, finding activities that are conducive to a substance-free lifestyle will help to aid in your success.
Finding new hobbies to engage in may require some trial and error, and you may find it difficult to rid yourself of thoughts of wanting to return to your old life. If you are newly clean or sober in a newly socially distanced world, you've probably already found yourself having to create new habits, like driving less and eating at home more. These are just the kinds of changes that can support early recovery, too.
Change Up Your Environment
In seeking a better understanding of how addiction and behavior work, it can be helpful to see how thoughts relate to emotions and feelings. Sometimes, elements in the environment can influence the way that you will act or feel. Things like seeing a certain place or hearing a certain song can remind you of memories that have once been associated with alcohol.5
For example, if every time you hear the distinct sound of a can opening, you may immediately think of drinking beer. You may also experience the emotion of sadness for missing the drink, or anxiety related to fear of returning to alcohol use, and all of the problems that would come along.
To avoid any of these temptations, it's best to steer clear of attending birthdays, weddings, and other special events where alcohol is frequently served. The environment has ways of influencing thoughts and emotions that may remain outside of awareness, and as part of recovery, looking at these connections can help to prevent relapses moving forward.
In times of COVID-19, the world can feel overwhelming. A problem like a substance use disorder has solutions that you can begin working toward today. If you are trying to stay away from a certain substance, call (800) 662-HELP (4357) today to begin your recovery journey and get connected with treatment options that will work for you. For more information regarding AA or NA meetings, visit aa.org or na.org to learn more about meetings associated with your local chapters.
References
Substance Abuse and Mental Health Services Administration. (n.d.). Substance use & mental illness in U.S. Adults. Retrieved 2021.
Jalie A. Tucker, Susan D. Chandler, & Katie Witkiewitz. Epidemiology of Recovery From Alcohol Use Disorder. Alcohol Res. 2020; 40(3).
Bergman, B. G., Kelly, J. F., Fava, M., & Eden Evins, A. (2021). Online recovery support meetings can help mitigate the public health consequences of COVID-19 for individuals with substance use disorder. Addictive behaviors, 113, 106661.
Eichenbaum, H., Dudchenko, P., Wood, E., Shapiro, M., & Tanila, H. (1999). The Hippocampus, Memory, and Place Cells: Is It Spatial Memory or a Memory Space? Neuron. 1999; 23(2), pp 209-226.
Deborah S. Hasin, Ph.D., Charles P. O'Brien, M.D., Ph.D., Marc Auriacombe, M.D., Guilherme Borges, Sc.D., Kathleen Bucholz, Ph.D., Alan Budney, Ph.D., Wilson M. Compton, M.D., M.P.E., Thomas Crowley, M.D., Walter Ling, M.D., Nancy M. Petry, Ph.D., Marc Schuckit, M.D., and Bridget F. Grant, Ph.D. DSM-5 Criteria for Substance Use Disorders: Recommendations and Rationale.