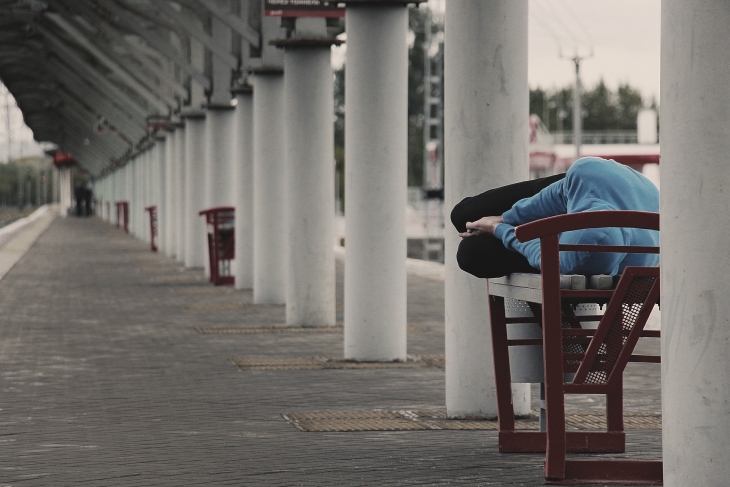 With the recent death of Oscar-winning actor Philip Seymour Hoffman, the extent of the heroin epidemic in the United States has become painfully real and apparent. In an attempt to crack down on prescription pain pill abuse, drug regulators unknowingly contributed to the ongoing rise in heroin addiction rates. From the ranks of high school students, accountants and Hollywood actors alike, all have fallen prey to the addictive lure of heroin. Heroin and prescription pain pills share amazingly similar characteristics, with both drug types bringing on distressing withdrawal effects. Heroin's grip on today's population even extends into the next generation as newborn babies enter the world, heroin-addicted. As the heroin market continues to improve with the times, more and more people gain access to a drug they otherwise would never see themselves using.
Heroin Abuse Trends
Since 2007, heroin abuse rates have increased from 373,000 to 669,000 users in 2012, according to the Substance Abuse & Mental Health Services Administration. Between the years 2006 and 2010, a 45 percent increase in heroin overdose deaths also gives reason for pause. As scores of opiate addicts transition from prescription pain medications to heroin, heroin abuse trends will continue to rise. Opiate addicts between the ages 12 and 49 are 19 times more likely to try heroin than non-opiate drug users. As heroin abuse trends have only recently taken off, it's likely these numbers will increase in the coming years.
Opiates – Heroin vs. Prescription Pain Relievers
Both heroin and most all prescription pain medications come from the poppy seed plant, which accounts for the similarities in addictive potential. Whether taking prescription opiates or heroin, the "highs" and withdrawal effects run neck and neck, driving opiate addicts to sink ever deeper into the addiction cycle. The medical profession's aggressive use of prescription pain medications for pain management purpose has been in place for nearly 15 years. These practices have unknowingly paved the way for today's heroin epidemic.
Opiate Withdrawal Effects – The Addict's Driving Force
More than anything else, opiate withdrawal effects keep addicts well enmeshed within the drug's addictive hold. With long-term use, the body no longer experiences the drug "high," yet addicts continue to use solely as a means for warding off withdrawal. These effects make opiate addictions one of the hardest of all to break, which likely plays a role in why so many prescription drug users make the transition to heroin. This driving force has generational repercussions as well as evidenced by the large number of women giving birth to heroin-addicted babies, Doctors at MetroHealth Hospital report an "explosion" of births involving heroin-addicted babies.
Prescription Drug Cost Factors
An estimated 6.8 million Americans abuse prescription pain medications. In response to this developing trend, federal regulators have cracked down on doctors and clinics suspected of distributing illegal prescriptions. In the aftermath of these government actions, prescription drugs are not only harder to come by but have also increased in price. While these measures have done well at tamping down prescription drug abuse trends, they may very well have driven opiate-dependent users into the heroin market.
Heroin Market Changes
As with all marketing trends, supply and demand drive the numbers. Changes in the heroin distribution market have created marketing channels in the most unlikely places. An increase in imported heroin shipments by Latin American cartels has made its way into suburban and rural areas as well as the inner city neighborhoods. The quality of heroin being imported has also changed, offering a much purer strain of the drug. Heroin impurities account for why users have mainly injected the drug in the past. With pure heroin supplies coming through, snorting, as opposed to injecting, has become a common practice. This new method of use has opened up a whole new group of unlikely users who would be otherwise averse to "shooting up."
Cheaper Prices for Heroin
The increase in prescription drug costs coupled with more expansive, efficient heroin distribution channels has driven the prices for street heroin lower than they've ever been before. The cost for a bag of heroin ranged from $50 to $150 just 10 years ago when supplies were sparse and limited. Today, in Chicago, the going rate for the same quantity of heroin is $10. Restricted access to prescription pain medications and higher costs for prescription medications has created an ever-growing demand in the heroin market. This growing demand further drives the price of heroin down making it all the more attractive to prescription pain pill addicts. Add to this the improved quality of the heroin product and heroin addiction rates have nowhere to go but up.