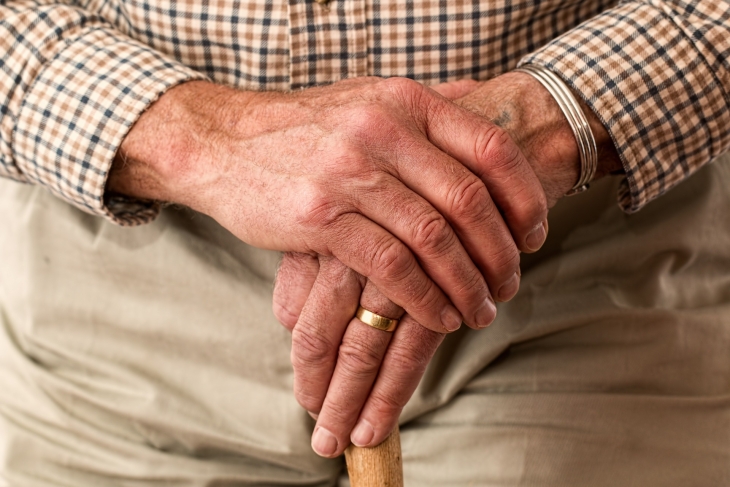 When people think about addiction and addicts, they often think of teenagers smoking marijuana, college students binge drinking, or middle-aged celebrities abusing cocaine. Rarely, if at all, does the idea of an addicted, aging adult cross one's mind, but the truth is that they're there, and they're growing in number.
For members of the population 60 and older, addiction to alcohol and prescription pain pills specifically are quickly growing and becoming a national health threat. With an estimated 17 percent of the senior population dealing with addiction, these numbers are underestimated and this population is under-identified, underdiagnosed, and undertreated.
Here's why.
Body Changes
One of the reasons addiction happens to older adults is because as the human body ages, it becomes less tolerant of drug and alcohol abuse. When you were young, your 25-year-old body could do keg stands, consume a 12 pack, and still make it to work at 9 am the next morning.
But now your 55-year-old body gets a two-day hangover after three glasses of wine. Because alcohol processes slower and less of it is needed to get a similar effect, the risk of getting addicted increases.
More Pain
As you age, you're likely to have more pain then you did in your youth, meaning that it's more likely that a doctor may prescribe you pain medication.
These medications are narcotics and highly addictive. Even so, few doctors discuss the risk of addiction with patients, especially those who are in an older age demographic.
Free Time
Once you hit a certain age, it seems many of your responsibilities vanish. Suddenly, your kids are gone, or if they're still around, they're pretty much functioning on their own, maybe only needing you to wash and fold a load of clothes.
And once retirement hits, you're flooded with free time and have to learn how to effectively deal with it. For some, the hours are spent at the bar with friends, playing pool and kicking back beer after beer. While that seems fun at first, soon that afternoon brew becomes a necessity instead of a commodity.
A Different Mindset
While this population is made up of new grandmas and grandpas, it's still a generation that knows how to have fun. Today's seniors have experimented with drug use since their teens, and for some, it has been consistent throughout the years.
As people have gotten older, their use has increased. Sometimes it's due to chronic illnesses, while for others it may be the death or loss of family members and significant others. Widowers, men who have lost their wives before them, 75 years and older, have the highest rate of alcoholism in the US. And yet, we still don't talk about it.
There Is Hope
It doesn't matter what your age, you're never too old for drug and alcohol addiction treatment. Locate resources on addiction treatment in your state now.