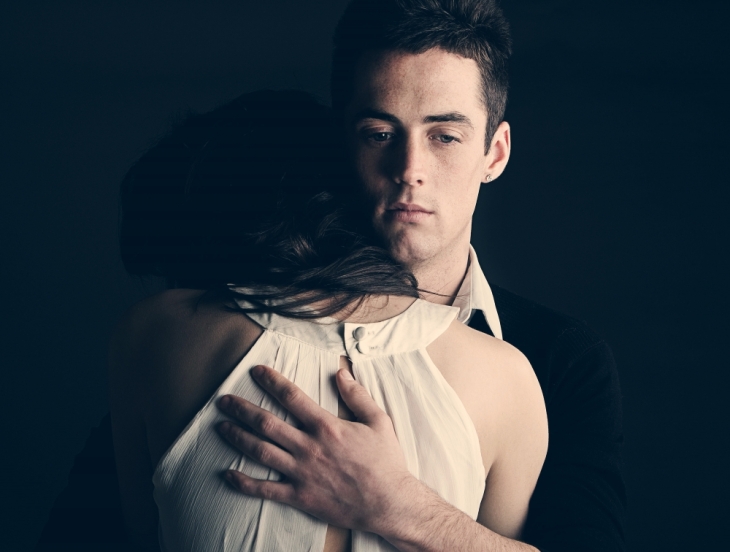 To distract from the lack of love for myself, I found it in the first person who offered it, three months into my first attempt at sobriety. We both managed to stay sober together for the following year as we learned to navigate one another's mental twists.
Once we relapsed, the following eight months quickly deteriorated into a series of my hospital visits, and involuntary psychiatric ward holds. I made dozens of promises to control my drinking, but I always ended up passing the allowed amount she marked in bleeding red Sharpie on my plastic vodka bottles.
I never lashed out at her; I always directed my rage at myself. I struggled with self-harm, and she tried to help me. Each time I carved another self-inflicted wound, I swore I wouldn't do it again. Broken promises littered our apartment floor as she tiptoed around my unpredictable behavior.
It wasn't until we got sober again that I finally realized the impact that my erratic actions had on her wellbeing. However, the roles reversed as I stayed sober this time and she didn't. I tried for a year to return the help she provided during my own eight months of insanity, to make up for what I did. When she couldn't stop coming home loaded, I finally decided to put my sobriety first and leave.
During the three years we were together, we operated under the delusion that we helped each other. In actuality, we stunted our growth by looking outwards at another person rather than inwards at ourselves. If I had worked on loving myself, I could have tackled my mental health earlier. If she focused on loving herself, she wouldn't have stayed to watch me destroy myself.
Had we dealt with our own mental twists before trying to work with another's, it might have turned out differently. I wish her the best, and she wishes the same for me, but there is no way to rectify the damage our actions in alcohol addiction inflicted on one another.
If you would like to share your addiction story, email us at [email protected]