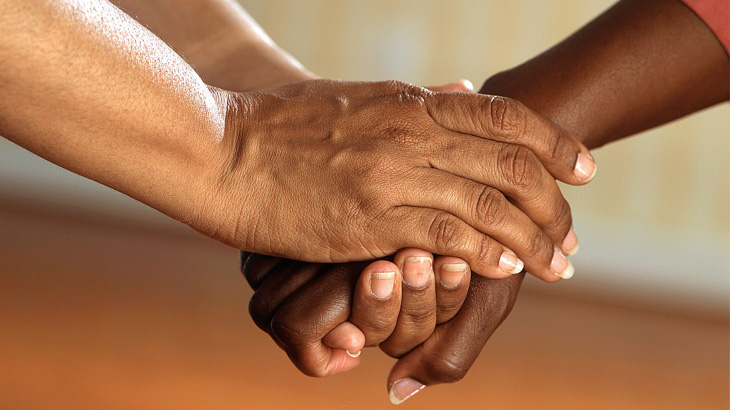 Don't fight addiction alone. If you or a loved one needs help, our free support is available 24/7 at
800-926-9037
Who Answers?
Many recovering addicts admit that their friends and family members were a big part of why they decided to get treatment and stay clean. But it isn't easy to tell someone you love that you believe they need to seek help for substance abuse.
Here are some ways to make the process easier and to have the discussion necessary to help your friend seek the treatment they need.
Make a Plan
It is absolutely necessary to go into this conversation with a concrete plan. If the individual is not able to see how serious you are about them seeking treatment, it is likely nothing will change. Here are some tips for making your plan to talk to your friend about drug addiction treatment.
Ask other loved ones to join you. It will mean more if the individual sees you are not the only one who believes they should stop.
Discuss all together what you will say to the individual before the real discussion ever happens.
Consider hiring a professional interventionist to drive the meeting in a positive direction.
Once you have a plan, it will be much easier to talk to your friend about seeking help and to create the kind of positive reaction you're hoping for.
Don't Be Judgmental
When you talk to the individual, try to be as understanding and caring as possible. Now is not the time for judgment or hurt feelings. Instead, try to use "I" statements that place less blame on the individual and emphasize what you are feeling. You should absolutely think about what you're going to say beforehand, and it may even be helpful to write it down. You can have the other individuals involved do the same.
Have a Treatment Plan in Place
In addition to having an intervention plan and an idea of what you're going to say, it is important to have a treatment option already chosen for the individual. This way, they are faced with the decision right away and can't say they will attend treatment but put it off. There are many different options available, and it is helpful to call the facility ahead of time to make sure they will take your friend's insurance, the program will fit their needs, and that it is the right choice for your loved one.
Be Firm
Though it is important to be understanding at this point, you must also be firm with your expectations for the individual. Decide with the others involved how you will proceed if your friend is not receptive to your words and how you can show them you are serious. It is also incredibly necessary that you are resolute in your actions and that you do not give the individual boundaries or threats that you don't intend to keep.