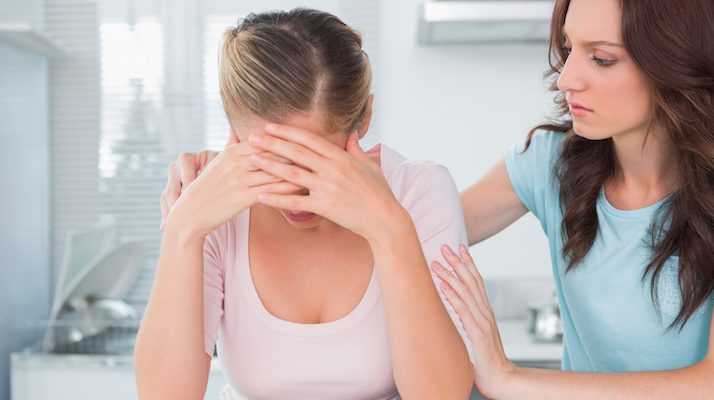 It can be difficult to finally realize you need help for substance abuse and that what may have once been recreational use has become an addiction. If you have a friend who is in this position, here are some ways you can help them face their addiction and seek the help they need.
Stay Calm
Whether your friend is still in denial about needing help or they have finally begun to realize their addiction is hurting them and those around them, the most important thing you can do while talking to them is to stay calm. Getting upset will likely only escalate the situation and make them less likely to listen to you. If you believe you may be hitting your limit, it is perfectly acceptable to ask for a chance to regroup or to bring up the subject at another time.
Avoid Confrontation
Avoiding confrontation is also necessary. Talk to the person at a time when they are calm, not when other, stressful matters are going on, and do not try to talk to them when they are currently drunk or high. Make sure to use "I" statement when you speak ("I've noticed…" or "I feel…" instead of being more accusatory and starting sentences with "You…"). This can help minimize the likelihood of confrontation or either one of you saying something that will make the other upset.
Be Empathetic
It is very important to put yourself in someone else's shoes when they are realizing their addiction has become a problem and they require professional treatment. This is not an easy thing to realize, and you can be the most helpful to them by understanding this. Do not be judgmental or harsh with them, especially at this time, but consider how you would like to be treated if you were in the same situation.
Be Supportive
According to the Substance Abuse and Mental Health Services Administration, recovery is "holistic, addresses the whole person… and is supported by peers, friends, and family members." Having the kind of relationships that support recovery is absolutely necessary to the process of seeking treatment and getting back to a productive and happy place, free from substance abuse. Your friend will need your support now more than ever to make the changes they need to make in order to recover.
It is important to be as supportive as possible to your friend, as long as your actions are not detrimental to yourself. You may want to offer to help your friend find a treatment center that will support and meet their needs and promise to be as involved as you can. You can support your friend by driving them to and from treatment, allowing them to stay with you during recovery, watching their children while they are in their sessions, or by doing other things that show your support for their decision to seek help.