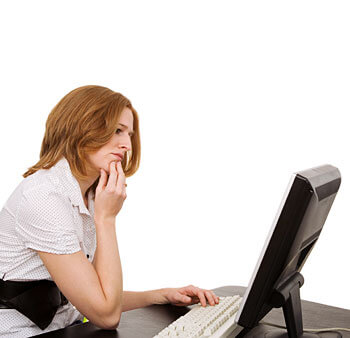 Helping a loved one choose a treatment program for their substance use disorder can be a difficult and involved process. Still, there are ways to make it much easier on all parties and to help ensure that the right type of program is chosen. Addiction affects the whole family, and helping your loved one find a good treatment program will help you, too.
According to the NIDA, "Involvement of a family member or significant other in an individual's treatment program can strengthen and extend treatment benefits." The best way that you can begin doing so is to help the individual choose the right program for them.
Finding Available Treatment Programs
If you have never needed to find an addiction treatment program or rehab facility before, the task can seem very daunting. However, there are several ways in which you can easily find many different facilities that may be a possible fit for your loved one.
Look online: searching an Internet database or directory can help you find a number of facilities near you. Addictions.com has a list of programs sorted by state to allow you to find the programs most conveniently located for you.
Call your insurance provider: according to SAMHSA, the Affordable Care Act "includes prevention, early intervention, and treatment of mental and/or substance use disorders as an 'essential health benefit' (EHB)." Therefore, your provider may already cover rehab for your loved one for a certain amount of time and at specific facilities, which will help you narrow down your search.
Talk to your family doctor: coupled with their knowledge of your loved one's history and of the rehabilitation centers located in your area, you may be able to find out a good deal of relevant information from your family doctor about possible facilities that may be especially beneficial to your loved one.
The NIDA also lists a number of helpful websites where you can find more information about locating a treatment center. If you are concerned about the cost of treatment, there are a number of facilities that offer help at a reduced rate or even for free to those individuals who need it. Good ways to seek out these types of facilities include:
Asking the staff at a free clinic
Asking the volunteers at an outreach center, community center, etc.
Calling your local government office about any state-funded facilities
Once you have found a number of clinics that seem beneficial to your loved one, you will need to narrow your choices down to the best available program.
Knowing the Types of Treatments
It is also necessary that you both know the different types of treatment programs and how your loved one would (or would not) benefit from each one. The most important types include:
Inpatient treatment (long-term and short-term)
Outpatient treatment
Individualized drug counseling
In some cases, like when an individual has been abusing drugs for a long time, inpatient or outpatient treatment is necessary for their recovery. However, a patient's treatment program is best when it serves the needs of the individual first.
Putting Your Loved One First
Sometimes, it can be difficult for individuals to help someone they love choose a facility where they will receive treatment. It can be difficult for everyone to agree on one clinic or rehab center, and often, frustrations occur. The most important thing to remember is that your loved one is the one receiving the treatment, which is why their needs should ultimately come first.
"Matching treatment settings, interventions, and services to an individual's particular problems and needs is critical to his or her ultimate success in returning to productive functioning in the family, workplace, and society," according to the NIDA. And individuals who feel comfortable in their program and the facility itself will be more likely to stay in treatment, leading to better outcomes.
Therefore, it is important to remember that the best treatment facility for the patient is the one they feel most comfortable in and the one that best meets their needs. You may want your loved one to attend outpatient treatment because it is less expensive, but if they require an inpatient program, it is best to find one that fits into your budget. If you want your loved one to attend a Catholic rehab program, but they want their treatment to remain secular, it is important that you consider their needs, as they are the one receiving the treatment.
Making a List
One of the best ways to know if your loved one's important needs will be met by a certain program is to make a list of their needs and judge the program on its ability to meet those needs. A specific budget, amount of supervision, treatment type(s), medical care capabilities, and adequate visiting times are all possible needs that may be very important to your loved one. If a facility does not meet the needs they require, it may be time to consider a different clinic.
This list may also change over time. For this reason, family members, significant others, and friends must understand that their loved one's treatment program could change as well. "An individual's treatment and services plan must be assessed continually and modified as necessary to ensure that it meets his or her changing needs." Therefore, you should help the individual find a facility that understands this or at least be prepared to switch the person to a different facility when and if their needs change over time.
Touring the Facility
One of the most important parts of helping someone choose a treatment facility is allowing them to tour the grounds and to find out more about the facility in general from their own experience. Going with them on this journey shows that you are invested in helping them find the right program. After all, if they are not comfortable with the facility in one way or another, it will be hard for them to concentrate on receiving the best treatment they can.
Helping a loved one choose a treatment program is not an easy process, but it will benefit both you and the individual. According to SAMHSA, "Having relationships and social networks that provide support, friendship, love, and hope" is important at all stages of recovery, from choosing a treatment to celebrating every milestone along the way.