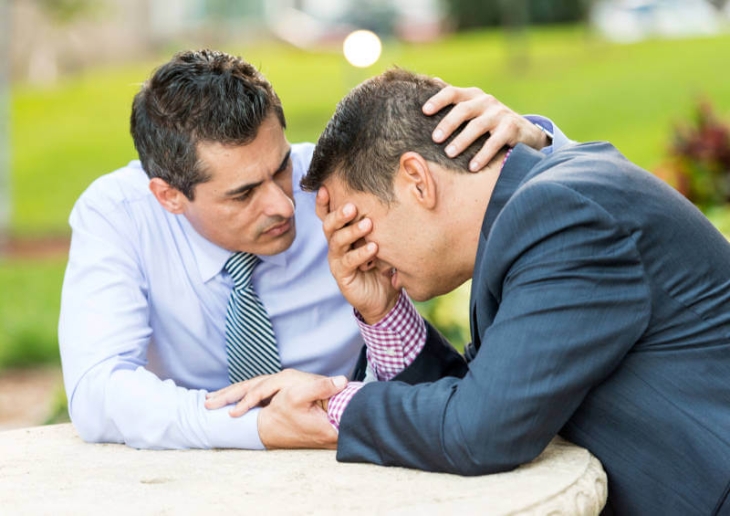 Seeking addiction treatment isn't easy, especially because there are so many options available and finding the right one––let alone finding one that fits your budget––isn't easy. This task can seem insurmountable at first, which is part of the reason why so many people lack the motivation to seek rehab in the first place.
If you have been having trouble finding an incentive strong enough to push you to seek addiction treatment, read our tips below and start taking real, positive steps toward your recovery.
Ask Yourself: How Has Addiction Affected Me?
According to the National Institute on Drug Abuse, "Long-term drug use results in significant changes in brain function that can persist long after the individual stops using drugs." These changes make it very difficult for an individual to stop, even to make the choice to seek treatment because denial, secretive behavior, and dangerous drug abuse are all much easier than facing one's problem.
But once you ask yourself how your addiction has truly affected you, you will begin to see the changes your drug abuse has created in your life. Often, these will be for the worse.
Have you lost a job, a relationship, your financial stability, or another important aspect of your life to addiction? Taking an honest look at your life and how your substance use has affected it should give you considerable motivation to start seeking change.
Find External Motivation
Unfortunately, because of the way drug abuse affects the mind and body, a person can want to seek treatment one day and then not follow through the next. This happens often because cravings for drugs are stronger than any other incentive the individual has.
Therefore, if you begin looking to your friends, family members, doctors, co-workers, or other people in your life who love you and want to see you recover for motivation, you will often have a better chance of making the changes you want.
It is beneficial that you are already looking toward addiction treatment and understanding your need for the program, but doing all of this on your own is hard. Ask a loved one to help you find the right program, and they will likely offer to help you in other ways as well, like driving you back and forth from treatment or taking care of your pets while you are recovering. This can make you feel less alone and make the process of finding a rehab program seem less daunting, which will inspire you more.
Seek Addiction Treatment Now
Many people feel overwhelmed by the concept of finding a treatment program and beginning their recovery. While it is not an easy process, we can help you make it much easier by guiding you toward possible options for your recovery and helping you determine which programs will be most beneficial to your needs.