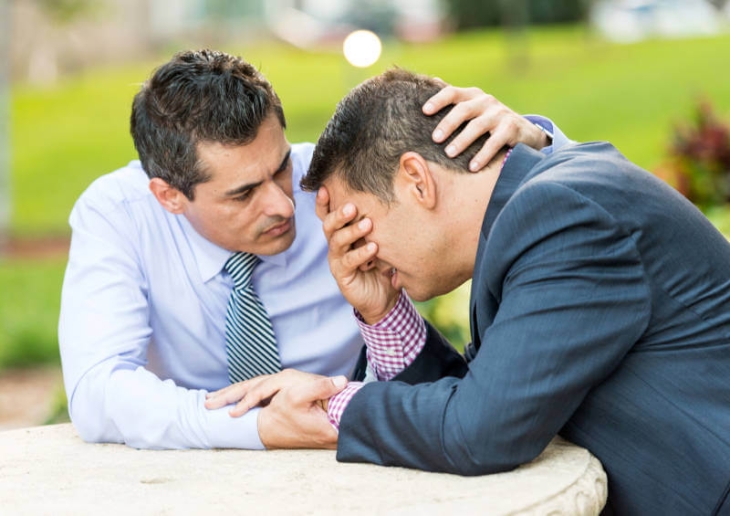 There are many ways an individual can help their loved ones who have experienced an addiction relapse. It is very important to know how to prevent another potential relapse and remain supportive of him or her.
It is important to take action when a loved one has a relapse, whether it be to get him or her back on track with their coping methods or more care by a substance abuse rehabilitation center. There are four ways that an individual can help a loved one who has relapsed to avoid relapsing again.
Be Sure to Remain Calm
Relapsing is a big deal when it comes to the recovery of the loved one, but it is a bad idea to panic or allow feelings of anger or hopelessness to take over. It is very common for a recovering addict to relapse and when it occurs, it is important to remember that a relapse just means that he or she need help to get their lives back where they should be.
Even if he or she has been sober before, relapse is not a sure sign they will fall back into old habits. It is simply a way to reset the days of sobriety and a reminder that they need to revert to what they learned and developed while they were in rehab.
It is vital to avoid feelings of panic in favor of keeping a cool head and looking at the situation rationally. If a relapse occurs, an individual can help their loved one by gathering their strength and placing it toward thinking things through on how to help support him or her in the best way possible.
Do Not Cast Blame
It is not beneficial to approach the recovering addict with blame, as it will do nothing to help the situation for either party. Relapse is often a part of the recovery and while it is not something to be dismissed, it is not going to do anything but create hard feelings, which may have been the cause for the addiction to begin with.
With this in mind, it is not a good idea to begin blaming the rehabilitation program, as they have already provided the addict with the coping methods they need to remain sober. Addiction, by nature, is one in which relapse is a distinct possibility but it has no foundation for blame to be placed.
When a loved one relapses, it is more important to be supportive and help them to use what they have learned from their time in a rehabilitation in their everyday lives.
Facing recovery after rehab can be a huge stepping stone due, as it can feel like he or she is starting over with judgment for their past and the loss of friendships in favor of their recovery.
Casting blame will do nothing but make the situation worse when what the individual needs during this time is support.
Get Them Help
A big way an individual can help their loved one once they have relapsed is to aid in guiding them back into practices that will maintain their sobriety. Once a relapse has occurred, this vital step will help him or her to avoid a future relapse.
Whether is it a sponsor, counseling, or 12-step meetings, it is important to get the loved one the help that they need as soon as possible to be sure an addiction does not begin again.
One of the most important ways a family member can help is to be supportive. According to the NCBI, it can be vital for those who remit without help to have a supportive family, and can cause him or her to rely more on approach coping (or coping methods for sobriety) and less on avoidance coping.
For more serious cases, it is a good idea to bring the loved one back to or find a rehab treatment center to be sure they are getting the most effective help from the most professional people.
Analyze the Situation
When a loved one relapses, it can be a good idea to take a step back and reassess the situation to determine what areas and why the relapse occurred. Many relapses occur because of triggers that were around them when it happened or critical situations that may have caused it to happen.
It can be hard for the addict to put their sobriety first after they have been released from rehab and it is important to be sure that he or she are practicing what they learned in their everyday lives.
It can also be very important to read up on the causes and affects of relapses to educate oneself on the situation. According to the SAMHSA, when an individual understands the relapse process, it can help a recovering addict to create a successful plan that can identify and prevent a relapse from occurring.
It may also help to assess the addition treatment programs that the addict is involved in to be sure that the program is geared toward the loved one's specific needs.
It is hard to know what to do when a loved one becomes an addict, but it can be even harder to gauge what to do once they have recovered and relapsed. It is important not to panic or to cast blame, and to get the recovering addict the help they need from a thorough analysis of the situation.