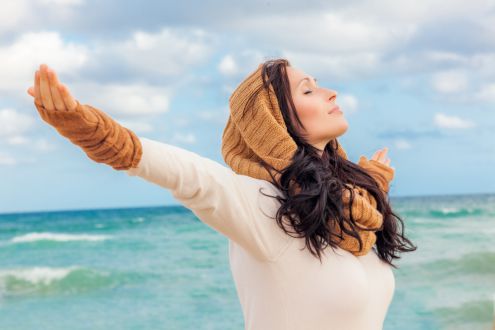 Navigating recovery in an addiction treatment program can be extremely overwhelming at times, regardless of whether this is your first time participating in a drug rehab program. Managing triggers and staying sober is often easier said than done and requires a certain attitude and mindset. Often, those who have successfully achieved long-term sobriety and lived through the experience can accurately identify the common core elements involved in recovery.
In a study published in the Journal of Studies on Alcohol and Drugs, researchers reviewed results from a survey taken by more than 9,300 people who experienced some form of addiction recovery.1 These respondents identified elements of their treatment and recovery that played an important role in their ability to stay sober.
Here's a closer look at those recovery elements and how they can help you and anyone else ready to overcome addiction.
The Ability To Cope With Situations That Once Stumped You
Those with a substance use disorder often turn to drugs and alcohol to help them cope with difficult or stressful situations. Drugs and alcohol may seem like the easy way out of certain situations but offer only temporary relief. When the effects of these substances wear off, your problems and situations will continue to remain at large and unresolved.
Many drug rehab centers offer therapies like cognitive-behavioral therapy and relapse prevention training that educate you on coping with certain situations that have you feeling stumped. The goal of behavioral therapies such as these is to teach you how to stay sober and navigate any problems that may come your way without resorting to drug and alcohol use.
Not Replacing One Harmful Dependency With Another
Some people who overcome one type of addiction will end up replacing their addiction with another. For example, a person may stop using opioids only to start using alcohol or replace a substance use disorder with a shopping addiction, gambling addiction, or eating disorder.
The National Institute on Drug Abuse (NIDA) defines addiction as a "chronic relapsing disorder characterized by compulsive drug seeking and continued use despite harmful consequences."2 Compulsive behavior can often be challenging to control and manage without behavioral therapy. An important recovery element is learning how not to replace one harmful dependency with another and mastering the skills for finding and using healthier outlets.
Enjoying Life Without Using Drugs Or Alcohol
Depression, general discontent, and loss of pleasure in activities are common consequences of addiction due to the way the brain comes to rely on drugs and alcohol to produce these feelings.3 After you overcome physical dependence on drugs and alcohol, it may take time for you to get back to enjoying life and experiencing positive feelings without relying on these substances.
Many drug rehab centers offer a wide range of fun, therapeutic activities, and amenities to help you discover new interests to replace drug and alcohol use. Addiction treatment centers will also encourage you to take part in sober activities off-site, so you can learn how to have fun without drugs and alcohol after you complete your rehab program.
Having Relationships Where You and Others Are Not Being Used
Those who suffer from addiction often have difficulty maintaining healthy relationships due to the way drugs and alcohol take priority above all else. You may be friends with someone only because they provide you with drugs and alcohol or because they know someone else who can obtain these substances for you. Or, someone may be using you for these same reasons under the guise of friendship.
Genuine friends will usually have your best interests at heart and won't encourage you to use drugs and alcohol. Many people in recovery choose to cut ties with the negative people in their lives who supported their drug and alcohol use and go on to find new friends with healthier interests. Drug rehab, 12-step support groups like Alcoholics Anonymous, and volunteer work are common ways you can make new, sober friends while in recovery from addiction.
Having a Realistic View Of Your Abilities and Limitations
Small, realistic goals are often far easier to achieve than large goals, given how large goals may be too overwhelming or take too long to achieve. Large goals may also be too grandiose or unrealistic to the point they cause setbacks in recovery. For example, a newly sober person may feel more motivated about their recovery if they set a goal to be sober for one week instead of one entire year.
An important part of recovery is setting realistic goals and having a realistic view of your abilities and limitations. Your counselors and therapists at drug rehab can often help you see things in a more realistic light.
Being Honest With Yourself
Many who struggle with addiction are in denial about having a problem with drug or alcohol use or find reasons to justify their drug use to avoid facing the truth: that they are suffering from addiction and need help. After completing detox and withdrawal, many of these people start to realize just how problematic their addictions were and experience a wide range of difficult emotions, including guilt, isolation, and shame. However, the sooner you can be honest with yourself, the sooner you can overcome these feelings and find peace.
Drug rehab centers offer individual and group therapy sessions that allow you to open up and talk freely and honestly about your feelings in a safe, judgment-free environment. Your therapists, counselors, and peers in recovery will aid in your healing process and stress the importance of being honest in recovery and beyond.
Avoiding Physical Illness Caused By Drug and Alcohol Use
Chronic use of drugs and alcohol can often make you feel continuously ill, even if you've developed a tolerance to these substances. Nausea, fatigue, and gastrointestinal issues are some of the many unpleasant physical symptoms that can leave you feeling sick and regularly incapacitated when you suffer from addiction.
One of the most positive aspects of your recovery is never having to worry about being physically ill due to the effects of drugs and alcohol. After you go through withdrawal and overcome physical dependence, your health will gradually improve as time passes. Many recovery centers also offer nutrition counseling and nutrition services to help you restore your physical health and replenish nutrients that may have been lost while you struggled with addiction.
The Ability To Live a More Productive Life
Addiction can zap your motivation to do productive, healthy things in life such as exercise regularly, eat healthy foods, spend time with friends and loved ones, and succeed at work or in your career. Drug and alcohol use will often take precedence over important obligations and responsibilities such as these—especially when you have a substance use disorder.
While in recovery, it helps to keep in mind that being sober will allow you to live a more productive life and achieve long-held goals you may have been putting aside. Your therapists and counselors at rehab will also help you create a realistic plan to achieve your goals after completing your treatment program.
The Ability To Handle Life's Ups and Downs In a Stable Manner
Stress is a normal part of life that everyone will experience from time to time. However, stress is meant to be short-lived and effectively managed to prevent it from contributing to serious health problems such as high blood pressure, obesity, and anxiety disorders. Stress is a common trigger of drug and alcohol use; therefore, many who suffer from addiction may rely on these substances to manage and reduce stress.
Many people in recovery from addiction receive therapy that teaches them how to react to life's ups and downs in a more stable manner that doesn't involve drugs and alcohol. For instance, behavioral therapy is included in many drug rehab programs to teach you how to manage stress and other common triggers using techniques such as exercise, mindfulness meditation, and yoga.
Helping Others To Avoid Drug and Alcohol Use
Your ability to stay sober can be extremely empowering and make you feel excited about helping others stay sober as well. As time goes by, you'll learn various tricks and effective ways to manage triggers and stay sober. When you continue to attend 12-step meetings and group therapy sessions, you may recognize parts of yourself in others who are newly sober and working hard to fight addiction. You can then use these opportunities to share what you've learned and help others abstain from drugs and alcohol.
After you complete your addiction treatment program, ask your counselors and therapists about aftercare, also known as continuing care. Aftercare programs offer ongoing therapy and support and keep you closely connected to the recovery community. These programs also connect you to people who are only just beginning their journeys to achieving long-term recovery.
Call 800-926-9037 (
Who Answers?) to speak to a treatment specialist about your rehab options if you need drug addiction help. Our specialists can answer any questions you may have about addiction and available treatments and help you find a nearby rehab center.
References
Kaskutas, L.A., Borkman, T.J., Laudet, A., et al. (2014). Elements that define recovery: The experiential perspective. The Journal of Studies on Alcohol and Drugs, 75(6), 999-1010.
National Institute on Drug Abuse. (2018, July). The Science of Drug Use and Addiction: The Basics.
National Institute on Drug Abuse. (2020, July). Drugs, Brains, and Behavior: The Science of Addiction.