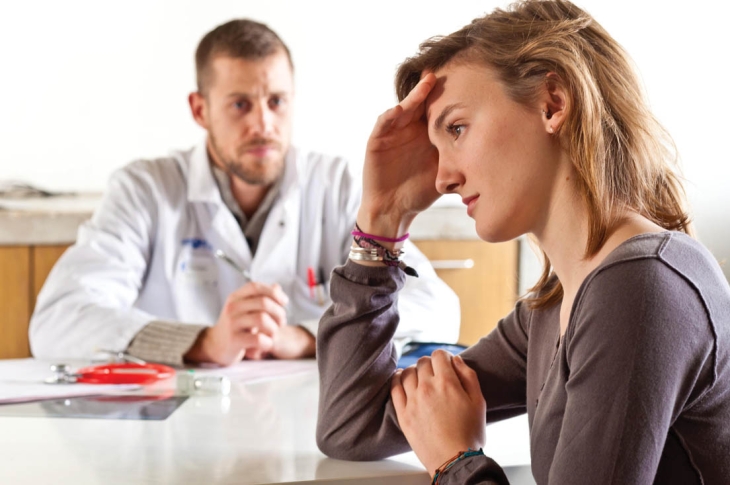 People go into addiction treatment for a large number of reasons, but, what is present in nearly every circumstance is that; they have experienced an unwanted outcome as a result of their drug use.  Drug abuse and addiction are less about the amount of substance consumed or the frequency, and more to do with the consequences of drug use.
Addiction and Dependency
Addiction and dependence are often terms that are used interchangeably.  At the core is a biological process of neuroadaptations to the effects of the drugs.  The idea behind dependency and addiction is that progressive courses can lead to brain function and structural changes, (imbalances in chemical regulations and neuronal communication dysfunctions) that need to be "reconditioned" in order for the person to get back to a sense of normalcy.
Both states have the characteristics of increased tolerance and withdrawals as brain changes take place, but, because someone is physically dependent, the conclusion that they are addicted can be misleading.  By emphasizing the behavioral aspects of compulsive substance use, addiction captures the chronic, relapsing, and compulsive nature of substance use that occurs despite the associated negative consequences.
The Need for Treatment
Getting past any stigmatic views of addiction treatment, the extent of needs becomes clearer when combined biological, psychological, behavioral, and social consequences are considered.  Drug consumption patterns and consequences are complicated and continually changing.  Even those who take medications for legitimate therapeutic reasons are potentially capable of difficulties when trying to stop.  Many report a lack of ability to feel joy or be satisfied without the drugs and treatment services can help.
Determining how much treatment is needed, at what levels – inpatient or outpatient, by whom, of what types, for how long, and who will pay can be confusing at first, but, timely and affordable access to these much-needed services is growing.  Sometimes, the despair is more than cravings and withdrawals.  It's the low self-esteem, fear, shame and guilt of hurting the ones they love.  To achieve the goals of rehabilitation it is often necessary to help develop other capabilities (or to heal other disorders or damages) so that alternative ways of behaving become more accessible and their rewards easier to reap.
Significant Time in Treatment
Significant time in abstinence can help to heal the physical side of most consequences, but, the combined cognitive, emotional, and behavioral interactions stemming from learned conditioning and external influences are not so easily overcome.  Staying in treatment long enough to get to important underlying conditions will be crucial.
Effective drug abuse treatment engages participants in a therapeutic process, retains them in treatment for an appropriate length of time, and helps them learn to maintain abstinence."
A false sense of wellbeing after detox can make the addict feel like they are ready to take on whatever recovery steps are necessary, but, they often relapse because of undertreated needs.  You see this when the acute withdrawal stage is over and the bodily responses to internal stressors causing anxiety, pain, and general dysphoria start to gradually diminish.  The person leaves treatment early and is quickly back, into their old habits.
Personalized Services
A process of change through which individuals improve their health and wellness, live a self-directed life, and strive to reach their full potential."   To manage lifestyle changes, the steps and plans you make in rehab will be some of the most useful tools and resources one can get.  It makes sense to be able to make informed, positive, and healthy choices in life and to get to the best out of recovery, you have to go deep into your own personal conditions.
Studies have also shown that the most effective treatments are those that include a set of comprehensive medical, social, psychological and rehabilitative services that address all the needs of the individual.  Recognizing that balances in emotions, thoughts, and physical responses can lead to a wide range of unwanted stimuli evoking cravings and relapse vulnerabilities to drug abuse is highlighted in the treatment tasks of counseling and therapy.  Going beyond the dependency treatment and into the holistic improvement of lives is more acceptable.