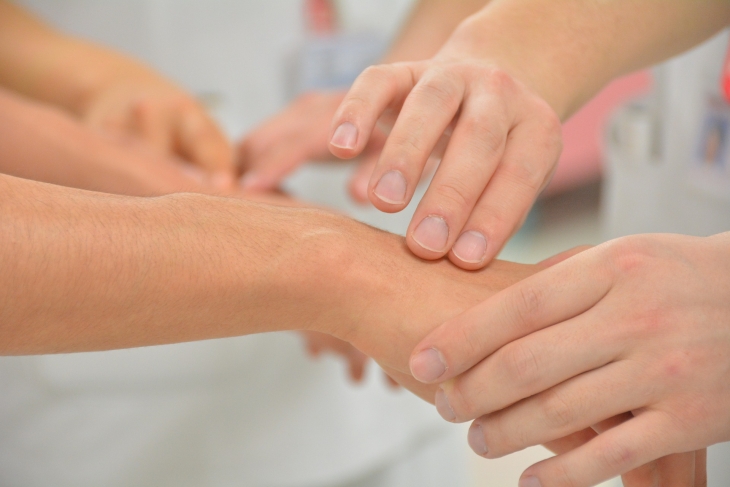 Don't fight addiction alone. If you or a loved one needs help, our free support is available 24/7 at
800-926-9037
Who Answers?
To varying degrees of severity, the problems associated with addiction worsen over time and can manifest into long-term and significant physical, psychological, and social needs.
The Institute of Medicine (US) states that; Regardless of the nature of their conditions, what all people with M/SU (mental/substance use) problems and illnesses have in common is the hope that when they seek help for their condition, they will receive care that enables them either to eliminate it or to manage it successfully so that they can live happy, productive, and satisfying lives—care that enables them to recover."
The Shift from Recreational Abuse to Addiction
According to the National Council on Alcoholism and Drug Dependence (NCADD), "Although the initial decision to take drugs is voluntary for most people, the brain changes that occur over time challenge an addicted person's self-control and hamper his or her ability to resist intense impulses to take drugs." From abuse to addiction, the intermittent abstinence timeframes tend to get shorter as tolerance and dependency develop.
Tolerance requires continuously elevating levels of the chemicals in the brain/body systems to get high, maintain a perceived sense of stability, or prevent withdrawals.  Achieving a hierarchy over healthy behaviors, tolerance usually leads to increased dosages, frequencies, or enhanced methods of consumption such as poly-substance abuse, injection, snorting, or smoking the drugs, which in turn, increases the dependency. Physical, psychological, and emotional dependence increases through a variety of scenarios as further neuro-adaptations take place.
Overcoming Ambivalence and Encouraging Motivations to Change
Most addicts will go through multiple attempts to detox and regain their sense of self in abstinence on their own long before contemplating treatment needs and many who enter treatment never complete the detox and rehabilitation phases before getting back into their old habits and relapsing.  Ambivalence toward treatment is common and motivations will waiver when it comes to the getting help and staying in treatment long enough, or continuing to let the negative consequences pile up.
According to the Institute of Medicine (US), "The majority of individuals entering treatment for substance-use illnesses do so as a result of coercion."  Even those who are not ready to quit using drugs may be influenced by others or coerced by circumstances to give it a try if they feel they may have something valuable to lose.  Studies have shown that these individuals, supported by the appropriate services and levels of care are just as likely to be successful in their recovery outcomes as those who enter addiction treatment willingly.
Variable Concerns
Increased dependency and unmet needs often steer the addict towards greater stress and negative emotional states such as anxiety, depression, anger, and violent or suicidal ideations at the extreme costs to themselves, their loved ones, and society, in general.   According to the National Survey of Substance Abuse Treatment Services (N-SSATS), about 45% of Americans seeking substance use disorder treatment have been diagnosed as having a co-occurring mental and substance use disorder.
In the recent initiatives of HealthyPeople.gov, the Office of Disease Prevention and Health Promotion (ODPHP) reports that: "Substance abuse contributes to a number of negative health outcomes and public health problems, including:
Cardiovascular conditions
Pregnancy complications
Teenage pregnancy
Human immunodeficiency virus/acquired immunodeficiency syndrome (HIV/AIDS)
Sexually transmitted diseases (STDs)
Domestic violence
Child abuse
Motor vehicle crashes
Homicide
Suicide
Behaviors associated with the repeat use of drugs, cravings, and the inabilities to find pleasure or to manage stressful events without using drugs are some of the other worsening conditions that addicts will go through, but, despite the adversity of these consequences and more, a drug addict will continue to use without appropriate and sufficient addiction treatment services.
Connecting with Your Rehab Doctor: Why It's so Important and How to Do It
Treatment Variables
The best addiction treatment programs offer a combination of services including education, counseling, behavioral therapies, and having sufficient and timely access to supportive services for medical, psychiatric, and psychosocial needs.  According to the American Society of Addiction Medicine, "Recovery from addiction is best achieved through a combination of self-management, mutual support, and professional care provided by trained and certified professionals."
The most common treatment variables that are associated with better outcomes also include:
Staying in treatment longer
Complying with treatment recommendations
Having a respectful, knowledgeable, trustworthy, and encouraging relationship with the program clinicians and counselors
Access to psychosocial resources such as those needed for health, domestic, legal, vocational, domestic, and other support services
Receiving proper medications
Participating in AA or NA during and after treatment to prevent relapse and work through long term recovery issues