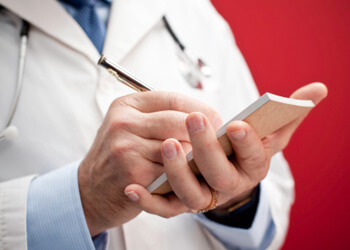 According to the Centers for Disease Control, addiction and overdose is rapidly becoming an epidemic in the United States. There are both physical and psychological addictions that plague people until they get treatment for them. Most addictions can be treated with rehab, counseling, detox, or medication management. The five most common addictions are not what you would expect.
1. Marijuana
As more states make marijuana legal, it is important to remember that it is still an addictive substance. Although evidence suggests that it is not physically addictive, it is psychologically addictive. It also produces sensations of withdrawal which include:
Irritability
Anxiety
Lack of appetite
As more places legalize marijuana, more people will become psychologically addicted to it. Fortunately, there is treatment available for those who need it.
2. Spice
Spice is actually a mixture of drugs. Often referred to as K2, it is supposed to give the same feelings as marijuana does. Unfortunately, it has a lot more side effects. These side effects include things like:
Psychosis
Delusions
Heart failure
Agitation
Hallucinations
Confusion
Hospitals are just now learning how to deal with spice overdose, spice effects, and spice addiction. As the drug becomes more popular, more and more cases of spice addiction will undoubtedly increase.
3. Prescription Opioids and Opiates
Prescription drug overdose and addiction is rapidly outnumbering any other drug. Many times opiate addiction happens accidentally. A person starts out taking prescription painkillers for surgery or an injury and ends up addicted. There are many stories of people becoming addicted simply through normal prescribed use of the different opiate and opioid painkillers.
This addiction is also one of the hardest to detox from, not because it is dangerous but because its symptoms are extreme. Each symptom by itself is not devastating but when taken to an extreme and together they can be massively unpleasant, unpleasant enough to make someone return to using opiates.
4. Prescription Amphetamines
Another prescription drug that is rapidly rising in abuse is prescription amphetamines. These drugs are normally used to treat conditions such as ADHD but recently have become popular with high school and college students.
They are said to enhance cognitive abilities, athletic abilities, and study skills. Unfortunately, this is only true for short durations. Most times the user just becomes addicted to the drug requiring more and more of it to function at a normal level.
5. Designer or Club Drugs
Designer and club drugs are actually mixtures or combinations of other drugs. These drugs include things like Drank and ecstasy. These drugs might be designer but they are just as dangerous as many of the older drugs, sometimes more so. Since they are manufactured in labs across the country and these labs are often substandard, they wind up with impurities that can cause serious physical problems.